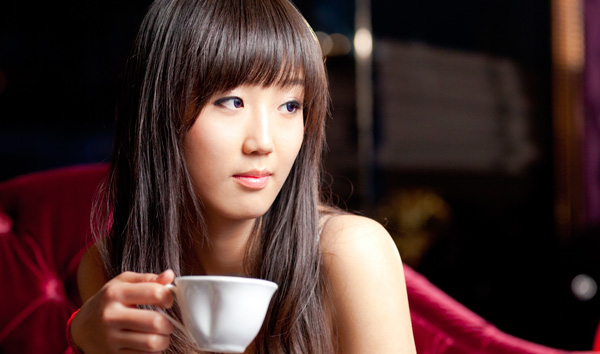 There are a lot of things in the Bible people either have no idea exist or they would just never say them out loud among other believers
Why is this?
The people who wrote the statements originally wrote them to other believers, why would they be less true or applicable today?
Things Jesus Said
Matthew 7:21-23
"Not everyone who says to me, 'Lord, Lord,' will enter the kingdom of heaven, but only he who does the will of my Father who is in heaven. Many will say to me on that day, 'Lord, Lord, did we not prophesy in your name, and in your name drive out demons and perform many miracles?' Then I will tell them plainly, 'I never knew you. Away from me, you evildoers!'
Matthew 15:21-28
Leaving that place, Jesus withdrew to the region of Tyre and Sidon. A Canaanite woman from that vicinity came to him, crying out, "Lord, Son of David, have mercy on me! My daughter is suffering terribly from demon-possession."
Jesus did not answer a word. So his disciples came to him and urged him, "Send her away, for she keeps crying out after us."
He answered, "I was sent only to the lost sheep of Israel."
The woman came and knelt before him. "Lord, help me!" she said.
He replied, "It is not right to take the children's bread and toss it to their dogs."
"Yes, Lord," she said, "but even the dogs eat the crumbs that fall from their masters' table."
Then Jesus answered, "Woman, you have great faith! Your request is granted." And her daughter was healed from that very hour
Matthew 15:16
"Are you still so dull?" Jesus asked them
Matthew 16:21-23
From that time on Jesus began to explain to his disciples that he must go to Jerusalem and suffer many things at the hands of the elders, chief priests and teachers of the law, and that he must be killed and on the third day be raised to life.
Peter took him aside and began to rebuke him. "Never, Lord!" he said. "This shall never happen to you!"
Jesus turned and said to Peter, "Get behind me, Satan! You are a stumbling block to me; you do not have in mind the things of God, but the things of men."
Matthew 18:15-17
"If your brother sins against you, go and show him his fault, just between the two of you. If he listens to you, you have won your brother over. But if he will not listen, take one or two others along, so that 'every matter may be established by the testimony of two or three witnesses.' If he refuses to listen to them, tell it to the church; and if he refuses to listen even to the church, treat him as you would a pagan or a tax collector."
What Biblical Authors Said
James 4:4-5
You adulterous people, don't you know that friendship with the world is hatred toward God? Anyone who chooses to be a friend of the world becomes an enemy of God
1 Corinthians 5:12-13
What business is it of mine to judge those outside the church? Are you not to judge those inside? God will judge those outside. "Expel the wicked man from among you."
1 Timothy 5:8
If anyone does not provide for his relatives, and especially for his immediate family, he has denied the faith and is worse than an unbeliever
Ecclesiastes 5:1
Guard your steps when you go to the house of God. Go near to listen rather than to offer the sacrifice of fools, who do not know that they do wrong
Hebrews 6:4-6
It is impossible for those who have once been enlightened, who have tasted the heavenly gift, who have shared in the Holy Spirit, who have tasted the goodness of the word of God and the powers of the coming age, if they fall away, to be brought back to repentance, because to their loss they are crucifying the Son of God all over again and subjecting him to public disgrace
2 Peter 2:20-22
If they have escaped the corruption of the world by knowing our Lord and Savior Jesus Christ and are again entangled in it and overcome, they are worse off at the end than they were at the beginning. It would have been better for them not to have known the way of righteousness, than to have known it and then to turn their backs on the sacred command that was passed on to them. Of them the proverbs are true: "A dog returns to its vomit," and, "A sow that is washed goes back to her wallowing in the mud."
1 Peter 2:18
Slaves, submit yourselves to your masters with all respect, not only to those who are good and considerate, but also to those who are harsh
2 Peter 1:10-11
Therefore, my brothers, be all the more eager to make your calling and election sure. For if you do these things, you will never fall, and you will receive a rich welcome into the eternal kingdom of our Lord and Savior Jesus Christ
Psalm 54:5
Let evil recoil on those who slander me; in your faithfulness destroy them
Facebook Comments
comments