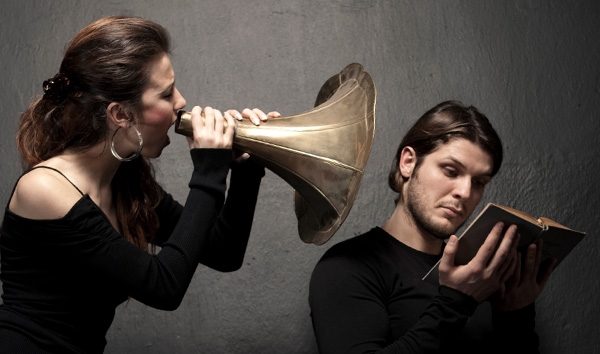 One of the most common things that happens to us when we turn to God is that our friends have a hard time relating to us like they used to.
How do we know when to turn away and when to hold on in the hope that we can bring them to God?
ET Phone Heaven
Let's face it, the closer we get to God, the farther away we get from the world and the things it guides us towards
1 Peter 2:11
Dear friends, I urge you, as aliens and strangers in the world, to abstain from sinful desires, which war against your soul
Romans 12:2
Do not conform any longer to the pattern of this world, but be transformed by the renewing of your mind. Then you will be able to test and approve what God's will is—his good, pleasing and perfect will
As we mature as Christians, we don't talk the same way, do the same things, listen to the same music, and are generally interested in spiritually minded things that most people outside of Christianity are not able, or willing, to relate to
Even though this process is amazing, it is easy to underestimate how this transformation can create distance between us and our non-Christian friends–the very people we want to see come to God!
Be Aware Of Perception
No matter what amazing benefits we experience through our relationship with God, we must keep in mind that the notion of Christianity, or God in general, can sometimes be a lot less accessible to our friends than we might think
For example, if someone was raised without any sort of religious influences, the idea of God might not make a lot of sense to them
Or, they may have been raised around a different religion, or maybe they are atheists–all things that we need to be aware of when speaking about our relationship with God
It is also important to be aware that people often look at Christianity with a sense of disregard as it is well known for hypocrites, close mindedness, over zealous evangelists, and "rules" that restrict people's lives
Also, depending on someone's exposure to Christianity, they may or may not have a pre-conceived idea of what Christianity is all about, so it is best to present the most positive, sincere, accessible, and completely genuine message that relates to us (the person they know and are friends with!)
As people always respond to sincere passion, when we communicate with people around us with honesty, and in a way that is clear we are not just repeating things we heard on Sunday, it is much more likely that people will listen to what we have to say and ignore any negative perspective they may have about Christianity–sharing the gospel is the ultimate goal that we have, so this is really important!
Knowing Where To Plant Seeds
As with any group of friends, it is natural that the level of intimacy varies from person to person
We are often closer to some of our friends than others, and not necessarily for negative reasons, it could just be that someone understands a part of our personality that others don't quite "get" or maybe they have gone through similar things in life as we have
Whatever the reason, it is usually easier to talk openly with the friends that we are already close and vulnerable with as we will have the best opportunity to start the conversation from a place of trust and mutual respect
Most of all, don't be afraid to talk about God!
Just make sure to do it in a way that isn't preachy, judgmental or weird–remember that if people do not understand why you are different, they will just feel alienated because your behavior changed without any explanation beyond you having "found religion"
Who wouldn't find that weird?
However, there will always be times when no matter what steps we take or how well presented our points are, we will need to evaluate whether our efforts to reach some of our friends, no matter how close, is worth the effort
Knowing When To Walk Away, And When To Run
Okay, first thing, always pray for your unsaved friends, that is the number one thing
Second, we need to come to terms with the fact that not everyone is going to become a Christian, no matter how much we may want them to, or how hard we try
Third, we have to accept that some of our friends might turn away from us because of our relationship with God
This can be really painful, but it is a reality that we must be prepared to accept
Jesus gave very specific instructions about not speaking to the wrong people as they will try to tear down what we hold dear, and then look at us negatively for sharing in the first place. In this same way, Jesus also instructed us to not spend time trying to share the gospel with people who are not interested in listening
Matthew 7:6
"Do not give dogs what is sacred; do not throw your pearls to pigs. If you do, they may trample them under their feet, and then turn and tear you to pieces"
Matthew 10:14
If anyone will not welcome you or listen to your words, shake the dust off your feet when you leave that home or town
Us Against The World
When Jesus sent out the twelve apostles, he told them very clearly that, in the process of seeking to bring people to God, we are to be very strategic, be aware of those who would slander us, and that we must live pure lives that are above criticism
There is really no better advice than this!
Matthew 10:16
I am sending you out like sheep among wolves. Therefore be as shrewd as snakes and as innocent as doves
Facebook Comments
comments