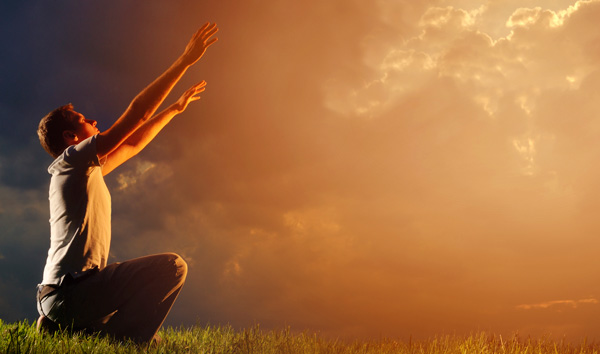 In talking with a lot of Christians lately, I realized that we do not always carry the amazing promises and blessings of God around with us in our daily lives. I mean seriously, just think about it, the God who created the heavens and the earth loves us, paid for our sins, and passionately wants a personal relationship with each and every one of us! How awesome is that? Check out some of these scriptures that show how much we mean to our creator!
Amazing Statements That Are Probably The Reason Exclamation Points Were Invented!
Revelation 3:21
To him who overcomes, I will give the right to sit with me on my throne, just as I overcame and sat down with my Father on his throne
(We will reign with Jesus, right next to him on the throne of heaven, that is totally mind-boggling!)
Zephaniah 3:17
The LORD your God is with you, he is mighty to save. He will take great delight in you, he will quiet you with his love, he will rejoice over you with singing
(God absolutely delights in us, and promises to express his happiness by singing! Can you imagine that we make God so happy he would sing a song in our honor? I can't!)
Hebrews 4:14-16
Therefore, since we have a great high priest who has gone through the heavens, Jesus the Son of God, let us hold firmly to the faith we profess. For we do not have a high priest who is unable to sympathize with our weaknesses, but we have one who has been tempted in every way, just as we are—yet was without sin. Let us then approach the throne of grace with confidence, so that we may receive mercy and find grace to help us in our time of need
(We are told to approach the throne of God with confidence, seeking mercy and to find help in times of need–do not listen to the enemy when they say you are not good enough and unworthy of God's love, forgiveness or power, just push your way past these lies to the foot of God's throne!)
Hebrews 2:11
Both the one who makes men holy and those who are made holy are of the same family. So Jesus is not ashamed to call them brothers
(We are referred to as members of the same holy family as Jesus, and he is not ashamed to call us his own!)
1 Corinthians 6:19
Do you not know that your body is a temple of the Holy Spirit, who is in you, whom you have received from God
(God's own spirit dwells within us, and he made *us* his very own temple! And here I was, caring what people thought of me, why would I care about anything else if God values me so much he would dwell within me?)
Colossians 2:13-15
When you were dead in your sins and in the uncircumcision of your sinful nature, God made you alive with Christ. He forgave us all our sins, having canceled the written code, with its regulations, that was against us and that stood opposed to us; he took it away, nailing it to the cross. And having disarmed the powers and authorities, he made a public spectacle of them, triumphing over them by the cross
(Not only did Jesus pay for our sins through his sacrifice and forgiveness, he also made the enemy completely powerless, and even went so far as to cause them to be made fun of publicly–hey satan, your face!)
James 1:5
If any of you lacks wisdom, he should ask God, who gives generously to all without finding fault, and it will be given to him
(God promises that he will grant wisdom, his *own* wisdom, to anyone who asks–when is the last time you asked God for wisdom?)
2 Corinthians 1:3-4
Praise be to the God and Father of our Lord Jesus Christ, the Father of compassion and the God of all comfort, who comforts us in all our troubles, so that we can comfort those in any trouble with the comfort we ourselves have received from God
(God promises to comfort us in all our troubles, not just some, so that we can be comforted and also have the strength to comfort others–no more feeling emo when we have a bad day, there is always something to be happy about!)
When It Is All Said And Done…
Beyond these amazing scriptures, here are some of my personal favorites, as they are statements of the glory awaiting those who love God: we will see his face in its full beauty, and stand before his throne singing his praises
Just stop and think about that for a second, being one with God, who is love itself, in heaven for all eternity, reigning with him in all of his splendor and power
At that time, all the things of this world will pass away, and we will finally come face to face with the one who gave life to all creation–welcomed as his children, those whom he loves as sons and daughters, those whom he labored for, his greatest friends
Revelation 21:1-7
Then I saw a new heaven and a new earth, for the first heaven and the first earth had passed away, and there was no longer any sea. I saw the Holy City, the new Jerusalem, coming down out of heaven from God, prepared as a bride beautifully dressed for her husband. And I heard a loud voice from the throne saying, "Now the dwelling of God is with men, and he will live with them. They will be his people, and God himself will be with them and be their God. He will wipe every tear from their eyes. There will be no more death or mourning or crying or pain, for the old order of things has passed away."
He who was seated on the throne said, "I am making everything new!" Then he said, "Write this down, for these words are trustworthy and true."
He said to me: "It is done. I am the Alpha and the Omega, the Beginning and the End. To him who is thirsty I will give to drink without cost from the spring of the water of life. He who overcomes will inherit all this, and I will be his God and he will be my son
Revelation 22:1-5
Then the angel showed me the river of the water of life, as clear as crystal, flowing from the throne of God and of the Lamb down the middle of the great street of the city. On each side of the river stood the tree of life, bearing twelve crops of fruit, yielding its fruit every month. And the leaves of the tree are for the healing of the nations. No longer will there be any curse. The throne of God and of the Lamb will be in the city, and his servants will serve him. They will see his face, and his name will be on their foreheads. There will be no more night. They will not need the light of a lamp or the light of the sun, for the Lord God will give them light. And they will reign for ever and ever
What are some of your favorite verses?
Facebook Comments
comments