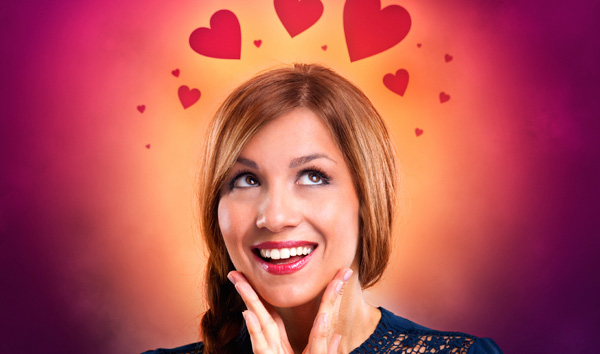 It is no secret there are people we find easier to be around than others, and it is not always easy to forgive, be empathetic, patient, etc…, when people do things that hurt, offend or annoy us–but why is loving one another so important for our salvation?
Loving Others Is A Reflection Of Our Relationship With God
We have talked a lot about the battles we fight against sin, but that is just part of our journey as Christians, as we are instructed to love those around us, and God with all of our hearts–overcoming sin is the result of this process, as sin is just what happens when we do not love God's righteousness, and live for ourselves
John 13:34-35
A new command I give you: Love one another. As I have loved you, so you must love one another. By this all men will know that you are my disciples, if you love one another
Deuteronomy 6:5
Love the LORD your God with all your heart and with all your soul and with all your strength
Mark 12:30
Love the Lord your God with all your heart and with all your soul and with all your mind and with all your strength
Think about it like this, if we follow God, who is love itself, we should reflect his character to all those around us–that seems pretty basic right?
If we understand God's character, and the way he expressed his affection to the world by humbling himself as a man to pay for our sins, we see the character we are to emulate as he exemplified love, patience, humility, honesty, firmness, and empathy to mankind both as Jesus, and as the God who led Israel through the desert in a cloud of fire
(Sidenote: I know some people think God was harsh with the Israelites, but the reality was, God had come down from heaven and was trekking through the desert to personally lead a people who made golden calves to worship instead of focusing on him, committed endless sins, regularly followed other gods, questioned the leaders God provided, and complained because their food menu was not exactly what they wanted even though he caused bread to fall out of the sky every day
God was definitely exercising a lot of patience, and it was during the OT, when God was said to be his most harsh, that he promised salvation through the sacrifice of Jesus as well–though the behavior of the Israelites then sounds like a lot of Christians today!)
1 Corinthians 13:4-7
Love is patient, love is kind. It does not envy, it does not boast, it is not proud. It is not rude, it is not self-seeking, it is not easily angered, it keeps no record of wrongs. Love does not delight in evil but rejoices with the truth. It always protects, always trusts, always hopes, always perseveres
1 John 4:9-10
This is how God showed his love among us: He sent his one and only Son into the world that we might live through him. This is love: not that we loved God, but that he loved us and sent his Son as an atoning sacrifice for our sins
1 John 4:20
Whoever does not love does not know God, because God is love
So if God is love itself, and we have no shortage of examples of his love for mankind, why are Christians not exactly known for their loving attitudes towards one another, let alone God?
Learning To Love God And Those Around Us Is A Process
As we all know, letting go of sin and becoming a new creation is not exactly something that happens overnight
In this same way, learning to love people, even the most difficult ones, is not something we are naturally able to do just because we answered an altar call—it takes practice, patience, and growth on our part to love like God loves us
1 John 4:19
We love because he first loved us
Luke 7:47
Therefore, I tell you, her many sins have been forgiven—for she loved much. But he who has been forgiven little loves little
Peter also wrote about how the journey to righteousness was a process, which he laid out very clearly:
2 Peter 1:5-9
For this very reason, make every effort to add to your faith goodness; and to goodness, knowledge; and to knowledge, self-control; and to self-control, perseverance; and to perseverance, godliness; and to godliness, brotherly kindness; and to brotherly kindness, love. For if you possess these qualities in increasing measure, they will keep you from being ineffective and unproductive in your knowledge of our Lord Jesus Christ. But if anyone does not have them, he is nearsighted and blind, and has forgotten that he has been cleansed from his past sins
(Notice Peter said "past sins" are forgiven, we are not automatically forgiven of our current or future sins unless we seek forgiveness and actually stop repeating them; "grace" was not a blanket of forgiveness regardless of how we choose to live life)
The progression Peter noted above is interesting, as he talks about how we start with faith, then progress through various stages of learning about God's character and righteousness, then learn to apply it to our lives with increasing consistency, ultimately ending up being able to love
Jesus, James, and Paul talked about how our faith (ie: our relationship with God) should be demonstrated through our sincere love for one another as well
Galatians 5:6
For in Christ Jesus neither circumcision nor uncircumcision has any value. The only thing that counts is faith expressing itself through love
James 2:14-17
What good is it, my brothers, if a man claims to have faith but has no deeds? Can such faith save him? Suppose a brother or sister is without clothes and daily food. If one of you says to him, "Go, I wish you well; keep warm and well fed," but does nothing about his physical needs, what good is it? In the same way, faith by itself, if it is not accompanied by action, is dead
John 13:34-35
A new command I give you: Love one another. As I have loved you, so you must love one another. By this all men will know that you are my disciples, if you love one another
Also, look at how Jesus described those who love him: they obey his commands, just like he obeyed the Father
John 14:21
Whoever has my commands and obeys them, he is the one who loves me. He who loves me will be loved by my Father, and I too will love him and show myself to him
John 14:23-24
If anyone loves me, he will obey my teaching. My Father will love him, and we will come to him and make our home with him. He who does not love me will not obey my teaching. These words you hear are not my own; they belong to the Father who sent me
In fact, John went into even further detail by expanding on why learning to love was important, as he not only taught that loving God meant obeying his commands, but that no one who continued to sin knew God, and those who did not love others had not crossed from death into life—what!?
1 John 5:3
This is love for God: to obey his commands
1 John 3:6-24
No one who lives in him keeps on sinning. No one who continues to sin has either seen him or known him
1 John 4:19-21
We love because he first loved us. If anyone says, "I love God," yet hates his brother, he is a liar. For anyone who does not love his brother, whom he has seen, cannot love God, whom he has not seen. And he has given us this command: Whoever loves God must also love his brother
1 John 3:14
We know that we have passed from death to life, because we love our brothers. Anyone who does not love remains in death
Wait, what?
"Anyone who does not love remains in death?"
John is not using obscure language or making a point by using lofty philosophical concepts that require abstract or subjective interpretations, he is plainly saying:
"If you do not love God enough to stop sinning, or sincerely love others, you have not crossed over into eternal life"
*crickets*
A lot of people want to believe salvation is an automatic, default process, but the Bible is incredibly clear it has conditions attached to it
Do Not Overlook The Difficulty Of The Obstacle Course We Have Marked Out For Us
Now, before anyone gets upset, the reality is, we are all going to face judgment, so I am not saying everyone who has sin in their lives or does not learn to truly love others is automatically going to hell—be very careful about this as a lot of people stop reading/listening when they read something that makes them uncomfortable and start saying things like "that's not *my *Jesus!"
Jesus was clear we will be judged according to what we have done in life, and that the same measure of forgiveness we show others will be shown to us—that is a pretty good reason to not bear a grudge!
Luke 6:37-38
Do not judge, and you will not be judged. Do not condemn, and you will not be condemned. Forgive, and you will be forgiven. Give, and it will be given to you. A good measure, pressed down, shaken together and running over, will be poured into your lap. For with the measure you use, it will be measured to you
The sad truth is, many Christians will not have their eternal dwelling place determined before facing judgment because they did not attain the level of righteousness God called them to
In those cases, the judgment process will determine where they will spend eternity, whereas the people who have crossed over into life because they overcame sin, and learned to sincerely love others, already have their eternal dwelling place decided before they show up, not to say they were perfect or stopped doing anything wrong ever, but they have truly overcome death in this life and are no longer slaves
James 1:12
Blessed is the man who perseveres under trial, because when he has stood the test, he will receive the crown of life that God has promised to those who love him
(Remember how the verses referenced above tell us love for God is obedience, overcoming sin, and loving others!)
Revelation 2:26
To him who overcomes and does my will to the end, I will give authority over the nations
A pretty challenging thought huh?
Yo Yo Yo, Write This One Down: Ask God For Help!
Wow, okay, so if learning to truly love God means letting go of sin, and loving others with the same love God showed us, we obviously cannot be expected to do that on our own power–God would not tell us to live according to a standard we were incapable of reaching, which is why he gave us his spirit to guide us along every step of the journey
Quite frankly, learning to love God and others requires us to be tremendously considerate and it is not small task, as it involves putting the desires of others before our own, truly caring about one another just as much as we would care for ourselves
Ephesians 5:1-2
Be imitators of God, therefore, as dearly loved children and live a life of love, just as Christ loved us and gave himself up for us as a fragrant offering and sacrifice to God
Romans 12:9-10
Love must be sincere. Hate what is evil; cling to what is good. Be devoted to one another in brotherly love. Honor one another above yourselves
Even though we understand we should love God and others, what is the real purpose?
We Have The Capacity To Be Living Examples Of God's Love Through Forgiveness, Patience, and Compassion
John said that God's love is made complete in us when we exemplify his character towards one another, which is the entire reason we should love one another: to know God so intimately that we love others just as he would love them, in this way, we are God's ambassadors to the world
1 John 4:12
No one has ever seen God; but if we love one another, God lives in us and his love is made complete in us
2 Corinthians 5:20-21
We are therefore Christ's ambassadors, as though God were making his appeal through us. We implore you on Christ's behalf: Be reconciled to God. God made him who had no sin to be sin for us, so that in him we might become the righteousness of God
Now, I am going to take a bit of a change in the conversation, as I feel like forgiveness is one of the easiest ways for us to understand how we should love others, as God forgave us for an incredible amount of things–we should learn to love, be patient, and forgive others
Apart from charity, kindness, etc…, loving others is showing one another forgiveness, even if we are afraid to be hurt again or if someone did something that was really awful—as long as they are truly sorry
(There is a difference between forgiving someone and re-instating them to the same place they were in before, as we are told to forgive others and not maintain grudges or harbor bitterness, but we are not told to let lower our guard again unconditionally, especially if someone has not shown any improvement or change of heart)
I thought it was hilarious when Jesus told the Apostles to forgive others without limits, they felt like it was beyond their capacity, which was great because they did two things: told God that it seemed impossible, and then asked Jesus to increase their faith so they could make it possible
Luke 17:3-5
If your brother sins, rebuke him, and if he repents, forgive him. If he sins against you seven times in a day, and seven times comes back to you and says, 'I repent,' forgive him"
The apostles said to the Lord, "Increase our faith!"
(Notice how Jesus says to rebuke people if they sin, if done with love, it is not a bad thing! And, also look at how Jesus said that if someone repents, let your guard down again, this is so important as not every apology reflects a changed heart)
Being that honest with God is so important for our growth, just as much as it is important for us to ask God for strength so we can attain higher levels of righteousness that is outside of our own ability!
When looking at forgiveness though, we should love like God does, not focusing on what someone did to us, but look past our self-centered feelings so we can think about why someone acted inappropriately in the first place
Maybe they were wounded as children by unloving parents, maybe they had a really abusive relationship that left them scarred, kids might have picked on them constantly at school or maybe they are just immature and have no idea what they are doing—regardless of our own pasts, we can all understand what it was like to be immature and do things without knowing they were having a negative impact on God, others or ourselves
The point of loving others in these types of situations, is so that no anger, unforgiveness, bitterness, condemnation, etc… would stand in the way of someone seeing God's perfect love reflected in us
Sure, there are boundaries we should not let people cross, but our emotional reactions are entirely under our control as we can enforce our boundaries without sinning–no one forces us to say or do anything, regardless of how intense our feelings may feel in the heat of a moment
Even when we are faced with incredible temptation by sin or situations where loving someone seems like the last option in the world, we can ask God for help and guidance, knowing, with full confidence, we will never be in a situation we cannot overcome through the power of his spirit
1 Corinthians 10:13
No temptation has seized you except what is common to man. And God is faithful; he will not let you be tempted beyond what you can bear. But when you are tempted, he will also provide a way out so that you can stand up under it
Also, apart from the trials and challenges we face that are more obvious and extreme, loving others and God means doing the smaller, daily things that reflect hearts that want to show God's love to the world
Think of it like this, Jesus did not randomly take pity on us because we happened to be laying in the gutter in front of the movie theater he just came out of, he stepped down from his throne and came to earth, seeking us out so that we could know him, sharing a message of God's love—this was the example we should follow, to leave everything we consider valuable behind to show love for others, nothing on this earth will matter in the end anyways
John 15:13
Greater love has no one than this, that he lay down his life for his friends
John 10:17
The reason my Father loves me is that I lay down my life—only to take it up again
Matthew 10:39
Whoever finds his life will lose it, and whoever loses his life for my sake will find it
Matthew 25:40
The King will reply, 'I tell you the truth, whatever you did for one of the least of these brothers of mine, you did for me'
Facebook Comments
comments