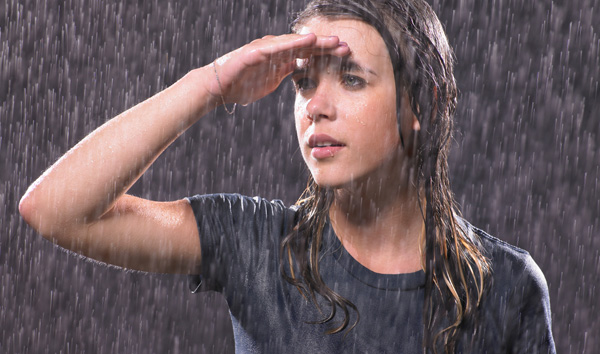 Many pastors and writers teach how we should persevere when facing trials, but "standing firm" is not enough as God is often testing our character and trying to teach us something, not just subjecting us to random hardship because he got bored, so how do we learn the real lessons and keep maturing?
God Tests Us, And Allows Us To Be Tested, With Trials And Hardships, But Why?
One amazing facet of God's personality is he often puts, and allows, trials and hardships in the lives of those he wants to teach and see come to maturity, and he also tests those he wants break or humble because of their pride, stubbornness, etc…
Even though it is not his first choice for providing guidance, regardless of the reason, or the person, God is no stranger to laying the smack down on people who do not respond to wisdom or gentle correction
God does this for the sake of our salvation, not because he gets bored and runs out of things to do on a Saturday
One particular example is when God warned the Israelites not to stray from his commands and laws after having led them through the desert for forty years:
Deuteronomy 8:1-5
Be careful to follow every command I am giving you today, so that you may live and increase and may enter and possess the land that the LORD promised on oath to your forefathers. Remember how the LORD your God led you all the way in the desert these forty years, to humble you and to test you in order to know what was in your heart, whether or not you would keep his commands. He humbled you, causing you to hunger and then feeding you with manna, which neither you nor your fathers had known, to teach you that man does not live on bread alone but on every word that comes from the mouth of the LORD. Your clothes did not wear out and your feet did not swell during these forty years. Know then in your heart that as a man disciplines his son, so the LORD your God disciplines you
Deuteronomy 8:19-20
If you ever forget the LORD your God and follow other gods and worship and bow down to them, I testify against you today that you will surely be destroyed. Like the nations the LORD destroyed before you, so you will be destroyed for not obeying the LORD your God
Um, yikes…
To put this in perspective, God led the Israelites for forty years in the desert just to test what was in their hearts, and see whether they would keep his commands or not, then afterwards, warned that if they disobey him, or follow other gods, despite all the promises to make them a great nation, God made a promise to destroy them–God does not mess around!
But wait a minute, before anyone thinks "Yeah, but that was the God of the Old Testament, we have grace now!", look at how God allowed Jesus to be tested, how the Apostles talked about when God tests us and how we need to persevere when facing discipline (note I did not say "trials"), and how Jesus addressed that some Christians will fall away because of trials due to a lack of maturity and firm foundation in God
Luke 4:1-2
Jesus, full of the Holy Spirit, returned from the Jordan and was led by the Spirit in the desert, where for forty days he was tempted by the devil. He ate nothing during those days, and at the end of them he was hungry
1 Corinthians 11:32
When we are judged by the Lord, we are being disciplined so that we will not be condemned with the world
Luke 8:11-15
This is the meaning of the parable: The seed is the word of God. Those along the path are the ones who hear, and then the devil comes and takes away the word from their hearts, so that they may not believe and be saved. Those on the rock are the ones who receive the word with joy when they hear it, but they have no root. They believe for a while, but in the time of testing they fall away. The seed that fell among thorns stands for those who hear, but as they go on their way they are choked by life's worries, riches and pleasures, and they do not mature. But the seed on good soil stands for those with a noble and good heart, who hear the word, retain it, and by persevering produce a crop
Revelation 3:19
Those whom I love I rebuke and discipline. So be earnest, and repent

Hebrews 12:5-11
And you have forgotten that word of encouragement that addresses you as sons: "My son, do not make light of the Lord's discipline, and do not lose heart when he rebukes you, because the Lord disciplines those he loves, and he punishes everyone he accepts as a son"
Endure hardship as discipline; God is treating you as sons. For what son is not disciplined by his father? If you are not disciplined (and everyone undergoes discipline), then you are illegitimate children and not true sons. Moreover, we have all had human fathers who disciplined us and we respected them for it. How much more should we submit to the Father of our spirits and live! Our fathers disciplined us for a little while as they thought best; but God disciplines us for our good, that we may share in his holiness. No discipline seems pleasant at the time, but painful. Later on, however, it produces a harvest of righteousness and peace for those who have been trained by it
This last passage is so important, as it shows how discipline is pointless unless we are "trained by it", as the benefit of discipline and correction is to teach us to alter our behavior in a way that brings us closer to God, not just teach us to "endure" difficulties and challenges until they are over–this "endure it faithfully until it is over" mentality is a teaching that keeps many Christians from greater maturity
When We Face Hardships, Stop Focusing On Having Them Be Over, Ask God Why They Are Happening In The First Place
Regardless of how difficult our lives are at a given time, we need to focus on the passage in Hebrews above, as the tests we face are designed with a purpose, ie:
"No discipline seems pleasant at the time, but painful. Later on, however, it produces a harvest of righteousness and peace for those who have been trained by it"
Rather than just coming to God with prayers of:
"Make it stop!"
"This is awful, God give me strength"
"God, please give me what I want so I am happy again"
We should be focused on asking God why something is taking place in our lives
Since the point of discipline is correction which leads to "a harvest of righteousness", whether it is an unanswered prayer request, a sudden trial, etc…, we should always ask God for an answer as to why something is happening, rather than focus on having the hardship stop, otherwise we will probably not learn anything, and are likely to wind up getting disciplined again for the same thing until we learn the lesson–God promises to discipline those whom he loves!
Proverbs 13:24
He who spares the rod hates his son, but he who loves him is careful to discipline him
Think about it like this, does it make sense to give discipline to a child without explaining why?
Of course not, they would not learn anything, and it would probably damage the level of trust between the parent and child
Unfortunately, because people do not often turn to God for answers this is often the case
Also, people are often quick to get upset with God, rather than give him the benefit of a doubt when difficulties roll around–but they forget, or do not trust, that God always has their best interests at heart
Romans 8:28
And we know that in all things God works for the good of those who love him, who have been called according to his purpose
However, when asking God why something is happening, we should be careful that we are not just expressing frustration, anger, resentment, etc…, as even Jesus cried out on the cross but he did so without sinning in the process, while Job, even though he did not sin, had a slightly more "complaint" oriented attitude when he finally questioned God during his testing
Matthew 27:46
About the ninth hour Jesus cried out in a loud voice, "Eloi, Eloi, lama sabachthani?"—which means, "My God, my God, why have you forsaken me?"
Job 38:1-3
Then the LORD answered Job out of the storm. He said: "Who is this that darkens my counsel with words without knowledge? Brace yourself like a man; I will question you, and you shall answer me"
Sometimes The Enemy Asks God For Permission To Test Us In An Effort To Break Us Down
This is a really interesting concept, as sometimes God brings trials into our life, but then other times, the enemy goes before God, mocking him, and asks for permission to take people down to show how weak they are
Sounds fairly unbelievable doesn't it, that God and satan would look at us as if we are something to put bragging rights on, but the dynamic exists
Job 1:6-12
One day the angels came to present themselves before the LORD, and Satan also came with them. The LORD said to Satan, "Where have you come from?"
Satan answered the LORD, "From roaming through the earth and going back and forth in it"
Then the LORD said to Satan, "Have you considered my servant Job? There is no one on earth like him; he is blameless and upright, a man who fears God and shuns evil"
"Does Job fear God for nothing?" Satan replied. "Have you not put a hedge around him and his household and everything he has? You have blessed the work of his hands, so that his flocks and herds are spread throughout the land. But stretch out your hand and strike everything he has, and he will surely curse you to your face"
The LORD said to Satan, "Very well, then, everything he has is in your hands, but on the man himself do not lay a finger"
Luke 22:31-32
Simon, Simon, Satan has asked to sift you as wheat. But I have prayed for you, Simon, that your faith may not fail. And when you have turned back, strengthen your brothers
Revelation 12:10
Now have come the salvation and the power and the kingdom of our God, and the authority of his Christ. For the accuser of our brothers, who accuses them before our God day and night, has been hurled down
Can you imagine that?
The enemy went before God's very throne in heaven to rub people's sins in his face?
The funny thing is, God knows whether we are going to fall to a particular temptation or not, but he lets us go through these types of "requested" trials for the sake of us learning where our boundaries, strength, and relationship with him are. In contrast, the enemy, in their arrogance, comes to the table willing to place a bet, even though they know God already knows the outcome–but God never allows us to be tempted beyond what we can bear
1 Corinthians 10:13
No temptation has seized you except what is common to man. And God is faithful; he will not let you be tempted beyond what you can bear. But when you are tempted, he will also provide a way out so that you can stand up under it
However, since the enemy is not going to attack areas we are strong in, these trials act like beacons for us to focus our attention on so we can improve ourselves in the areas the enemy identifies as weak
For example, satan knew Peter was not strong when it came to backing up his mouth, so he asked to "sift" Peter by putting him in situations where he would face either persecution or rejection by his peers to show how he would react. Jesus' reaction was amazing though, as he already knew Peter was going to fail the test, so his prayer was that he would not fall away after he blew it–a far cry from the typical "you can do anything!" cheerleader stuff some people give as advice
Think about Peter's situation though, he was the same Apostle who would shine on the day of Pentecost, and go on to face all kinds of persecution while preaching the gospel both to the Jews and Gentiles, but during his testing, he was in danger of falling away because it was going to demoralize him–satan knew exactly where to hit him!
In the same way, these types of trials happen in our lives all the time, and satan still knows exactly where to hit us, so we must always be on guard and make sure we do not fall into complaining, despair, anger, resentment, etc…, we should rejoice in the face of trials, knowing we are on the path to righteousness and life!
Also, can you imagine how proud God is when satan tempts us and we resist, how much more so if satan came and taunted God beforehand!
James 4:7
Submit yourselves, then, to God. Resist the devil, and he will flee from you
James 1:2-12
Consider it pure joy, my brothers, whenever you face trials of many kinds, because you know that the testing of your faith develops perseverance. Perseverance must finish its work so that you may be mature and complete, not lacking anything. If any of you lacks wisdom, he should ask God, who gives generously to all without finding fault, and it will be given to him. But when he asks, he must believe and not doubt, because he who doubts is like a wave of the sea, blown and tossed by the wind. That man should not think he will receive anything from the Lord; he is a double-minded man, unstable in all he does
The brother in humble circumstances ought to take pride in his high position. But the one who is rich should take pride in his low position, because he will pass away like a wild flower. For the sun rises with scorching heat and withers the plant; its blossom falls and its beauty is destroyed. In the same way, the rich man will fade away even while he goes about his business
Blessed is the man who perseveres under trial, because when he has stood the test, he will receive the crown of life that God has promised to those who love him
Facebook Comments
comments