Have you ever done something that made you feel badly? Of course not, what am I saying! Okay, but for the rest of us...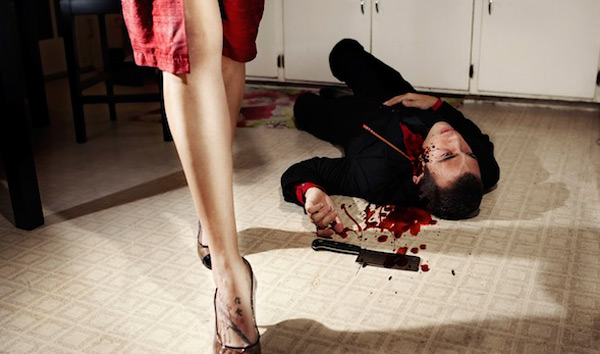 Have you ever done something that made you feel badly?
Of course not, what am I saying!
Okay, but for the rest of us…
As we navigate the challenges of life, we sometimes find ourselves dealing with the little thing God gave us to make sure we remember His character: our consciences!
Romans 2:12-14
(Indeed, when Gentiles, who do not have the law, do by nature things required by the law, they are a law for themselves, even though they do not have the law. They show that the requirements of the law are written on their hearts, their consciences also bearing witness, and their thoughts sometimes accusing them and at other times even defending them.) This will take place on the day when God judges people's secrets through Jesus Christ, as my gospel declares.
This passage shows that no matter who someone is, they still have their consciences to tell them what is right and wrong.
God gave everyone a conscience, an inner sense of right and wrong that we either choose to listen to or ignore in our daily lives.
Sure, it can be argued that people are the product of their environment, and only think something is right or wrong depending on how they were raised, but I think that is untrue.
Here are a few examples.
Does it ever feel good to:
Lie or be lied to
Cheat or be cheated on
Make fun of someone or be made fun of
Steal or be stolen from
Deny help to someone who needs it or be denied help when we need it
Even as young children, without a conscience, how could we go through life and understand things in the world around us with any amount of empathy or compassion?
Look at it like this, without a conscience it makes sense to:
Use people's trust and lie to get what you want from them
Have sex with people other than your partner because someone else is better looking, smarter or has more money
Make fun of others because we see that we have things they don't, and we wouldn't want to be them
Take something from someone who has what you want
Ignore the poor since you don't know them and they haven't done anything to help you
In these cases, without a conscience it is very difficult to objectively look at what would make these scenarios wrong, mainly because there would be no way to measure what "feels" wrong against the benefit of what the situations above would give to someone if they acted them out.
I mean duh, if someone has something you like or want, why not just take it from them?
So what is a way of keeping ourselves in line with what is right and wrong?
As the scripture above states, our consciences will testify for or against us on the day of judgment.
…um, what?
Just think of how many things we have done against the guidance of our consciences for the sake of some type of personal gain or because of peer pressure.
Nothing right?
*cough*
Having an unclear conscience means that we are living in a way that is contrary to God's guidance upon our hearts, whether we are Christians or non-Christians.
Therefore, it is incredibly important to have a clear conscience in both the sight of God and man as we are representatives of God's perfect love, the fruit of Jesus' sacrifice for us, and are referred to as God's glory!
1 Corinthians 11:7
A man ought not to cover his head, since he is the image and glory of God;
Acts 24:16
So I strive always to keep my conscience clear before God and man.
2 Corinthians 4:2
Rather, we have renounced secret and shameful ways; we do not use deception, nor do we distort the word of God. On the contrary, by setting forth the truth plainly we commend ourselves to everyone's conscience in the sight of God.
1 Timothy 1:15-19
Here is a trustworthy saying that deserves full acceptance: Christ Jesus came into the world to save sinners—of whom I am the worst. But for that very reason I was shown mercy so that in me, the worst of sinners, Christ Jesus might display his immense patience as an example for those who would believe in him and receive eternal life. Now to the King eternal, immortal, invisible, the only God, be honor and glory for ever and ever. Amen.
Timothy, my son, I am giving you this command in keeping with the prophecies once made about you, so that by recalling them you may fight the battle well, holding on to faith and a good conscience, which some have rejected and so have suffered shipwreck with regard to the faith.
It is important to remember that God gave us our sense of right and wrong, and guides us by his own Spirit that dwells within us, whether we are Christian or not–all mankind is given life by God's spirit, but only Christians know spiritual life through Jesus.
Romans 8:1-2
Therefore, there is now no condemnation for those who are in Christ Jesus, because through Christ Jesus the law of the Spirit who gives life has set you free from the law of sin and death.
When I think of a guilty conscience, I think of when David murdered the husband of the woman he lusted after so they could be together. His response to God when he was seeking forgiveness was pained, and reflected remorse for what he had done.
Psalm 51:1-4
Have mercy on me, O God, according to your unfailing love; according to your great compassion blot out my transgressions.
Wash away all my iniquity and cleanse me from my sin. For I know my transgressions, and my sin is always before me.
Against you, you only, have I sinned and done what is evil in your sight; so you are right in your verdict and justified when you judge.
Psalm 51:7-9
Cleanse me with hyssop, and I will be clean; wash me, and I will be whiter than snow. Let me hear joy and gladness; let the bones you have crushed rejoice. Hide your face from my sins and blot out all my iniquity.
However, it is important to remember that David only got to this place when Nathan the prophet confronted him over his sin.
2 Samuel 12:7-13
Then Nathan said to David, "You are the man! This is what the LORD, the God of Israel, says: 'I anointed you king over Israel, and I delivered you from the hand of Saul. I gave your master's house to you, and your master's wives into your arms. I gave you all Israel and Judah. And if all this had been too little, I would have given you even more. Why did you despise the word of the LORD by doing what is evil in his eyes? You struck down Uriah the Hittite with the sword and took his wife to be your own. You killed him with the sword of the Ammonites. Now, therefore, the sword will never depart from your house, because you despised me and took the wife of Uriah the Hittite to be your own.'
"This is what the LORD says: 'Out of your own household I am going to bring calamity on you. Before your very eyes I will take your wives and give them to one who is close to you, and he will sleep with your wives in broad daylight. You did it in secret, but I will do this thing in broad daylight before all Israel.'"
Then David said to Nathan, "I have sinned against the LORD."
Apart from all of the discussions about having a guilty conscience, as Christians, we should keep in mind one thing: our sin isn't the thing we should feel guilty of, it is crucifying Jesus anew when we continually choose sin over righteousness.
Hebrews 6:4-6
It is impossible for those who have once been enlightened, who have tasted the heavenly gift, who have shared in the Holy Spirit, who have tasted the goodness of the word of God and the powers of the coming age and who have fallen away, to be brought back to repentance. To their loss they are crucifying the Son of God all over again and subjecting him to public disgrace.
Hmm, that puts a different perspective on sin, that we are potentially crucifying Jesus "all over again."
Whenever I am considering doing something sinful, I ask myself:
"Would I do this if I were standing at the foot of Jesus' cross while he was bleeding to death to pay for my sins?"
And what do you know, ten times out of ten, the answer is no.
Go figure!
I mean come on, can you imagine standing there, watching Jesus die for you and watching porn right at the foot of the cross, or stealing from someone, lying, or anything else that we know is against God's nature right in front of Jesus, while he is dying for you?
I am pretty sure the answer is no.
We need to have this same level of respect for God in our daily lives because the result of our sin isn't just our guilty consciences, it is attempted murder!
Facebook Comments
comments