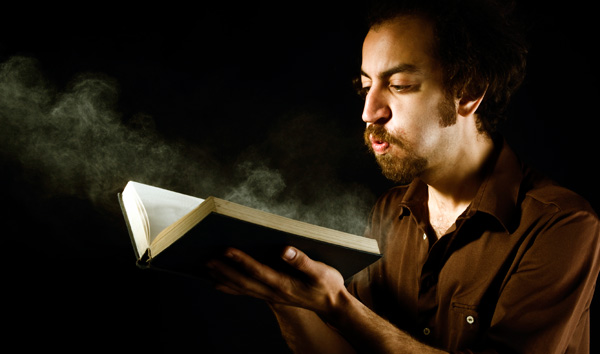 Have you ever felt like you just didn't want to pick up your Bible, or had moments where reading seemed like a chore? Never right? Check out these great tips to make reading the Bible more interesting and see why it makes sense to get into the Word more often!
The Truth That We Sometimes Don't Want To Admit
*yawn*
One of the toughest things about reading our Bibles is that it can feel uninteresting, partially because some parts don't seem apply to our every day lives
I mean come on, have you ever tried to read Numbers?
Numbers 3:14-20
Then the LORD spoke to Moses in the Wilderness of Sinai, saying: "Number the children of Levi by their fathers' houses, by their families; you shall number every male from a month old and above."
So Moses numbered them according to the word of the LORD, as he was commanded. These were the sons of Levi by their names: Gershon, Kohath, and Merari. And these are the names of the sons of Gershon by their families: Libni and Shimei. And the sons of Kohath by their families: Amram, Izehar, Hebron, and Uzziel. And the sons of Merari by their families: Mahli and Mushi. These are the families of the Levites by their fathers' houses
Zzz…
But, what makes some areas of the Bible boring, or anything for that matter, is when we don't immediately see how something relates to, or benefits, us in any way
And, what do you know, we usually get bored with things we don't enjoy or find value in
But, this lack of interest doesn't just apply to us not really caring about earth shattering facts like how "Merari" was related to "Gershon", because if we don't understand the context and importance of a passage, it can also cause us to miss out on all kinds of amazing, life-changing counsel and the deep knowledge of God as well
Pro Tip #1) God Reveals The Most To The People Closest To Him
Have you ever had one of those moments when reading a passage you have read a hundred times before, and then God suddenly reveals something new that completely changes the way you understand it?
*light bulb*
Just like how God didn't part the Red Sea with or give the ten commandments to just anyone, our relationship with God is a huge factor in how much we get out of the Bible, his living Word, as what his spirit reveals to us is what determines how we understand a lot out of it
And let's face it, the Bible is not only a big book, it contains a lot of things that can only be understood through God's spirit which reveals his own thoughts to us as well as the hidden, profound mysteries found within the Bible
1 Corinthians 2:11
For who among men knows the thoughts of a man except the man's spirit within him? In the same way no one knows the thoughts of God except the Spirit of God
1 Corinthians 2:14
The man without the Spirit does not accept the things that come from the Spirit of God, for they are foolishness to him, and he cannot understand them, because they are spiritually discerned
I may be in jeopardy of over-simplifying this point, so I will write it twice:
Part of being close to God is showing him respect, valuing our relationship, and honoring him in our lives, just like those who wrote the Bible did, ie: David, Solomon, Paul, Peter, etc…
Part of being close to God is showing him respect, valuing our relationship, and honoring him in our lives, just like those who wrote the Bible did, ie: David, Solomon, Paul, Peter, etc…
Proverbs 1:7
The fear of the LORD is the beginning of knowledge
Proverbs 8:10-11
Choose my instruction instead of silver, knowledge rather than choice gold, for wisdom is more precious than rubies, and nothing you desire can compare with her
Pro Tip #2) What God Teaches Us Is A Reflection Of Our Maturity In Him
The verses that teach us things like "don't sin, because it's bad", "Jesus loves you", and "love others" are great, but they do not reflect the full balance of information found in the Bible–imagine if God were only that big?
This type of basic information is important for us to learn and grow with as we mature, but once we reach a certain point, we need to move past "the basics" or else we will get completely bored
Imagine if you had to crawl all of your life because you never learned to walk as a baby, that would be crazy and really annoying right?
Well, imagine that as you got older, you willingly chose not to learn to walk or run because you just couldn't be bothered
"Hi I am seventeen and I crawl everywhere, it probably isn't a good idea to pick me for the track team, but I will wear the outfit because it looks cool!"
This sounds ridiculous, but it is the way a lot of people approach the Bible!
In this same manner, not everyone is going to understand some of the deeper knowledge of God until they have a greater relationship with him and a higher level of understanding through their spiritual maturity
1 Corinthians 2:6
We do, however, speak a message of wisdom among the mature
Hebrews 5:11-14 & 6:1-3
We have much to say about this, but it is hard to explain because you are slow to learn. In fact, though by this time you ought to be teachers, you need someone to teach you the elementary truths of God's word all over again. You need milk, not solid food! Anyone who lives on milk, being still an infant, is not acquainted with the teaching about righteousness. But solid food is for the mature, who by constant use have trained themselves to distinguish good from evil
Therefore let us leave the elementary teachings about Christ and go on to maturity, not laying again the foundation of repentance from acts that lead to death, and of faith in God, instruction about baptisms, the laying on of hands, the resurrection of the dead, and eternal judgment. And God permitting, we will do so
This passage is kind of funny as the writer sounds more than a little annoyed that their audience hasn't moved past "the elementary teachings" of not sinning, why baptism is important, and even the dead being raised
It sounds like they are having an "are you so dull" moment
Matthew 15:15-16
Peter said, "Explain the parable to us."    "Are you still so dull?" Jesus asked them
Pro Tip #3) When God Shares His Wisdom It Is Something To Get Excited About!
No matter what we think we know about the Bible, when God shares something from his "vault", it can really blow us away
I can think of a number of incredible things that God has shown me in the Bible that made my head spin when I read them, as his deep and hidden knowledge is beyond fascinating
Without going into tremendous amounts of detail on these passages, check out these "huh?" verses:
1 Peter 4:4-6
They think it strange that you do not plunge with them into the same flood of dissipation, and they heap abuse on you. But they will have to give account to him who is ready to judge the living and the dead. For this is the reason the gospel was preached even to those who are now dead, so that they might be judged according to men in regard to the body, but live according to God in regard to the spirit
(The gospel was preached to the dead, what, how?)
1 Corinthians 15:29
Now if there is no resurrection, what will those do who are baptized for the dead? If the dead are not raised at all, why are people baptized for them?
(People are baptized for the dead? Why, and how does that even work?)
1 Peter 3:19-20
For Christ died for sins once for all, the righteous for the unrighteous, to bring you to God. He was put to death in the body but made alive by the Spirit, through whom also he went and preached to the spirits in prison who disobeyed long ago when God waited patiently in the days of Noah while the ark was being built
(Jesus preached to the spirits in "prison" that were there since the days of Noah…? What prison is that?)
Proverbs 8:22-26
"The LORD brought me forth as the first of his works, before his deeds of old; I was appointed from eternity, from the beginning, before the world began. When there were no oceans, I was given birth, when there were no springs abounding with water; before the mountains were settled in place,
before the hills, I was given birth, before he made the earth or its fields or any of the dust of the world"
(This was Wisdom's account of her being the first of God's works, before he created anything that we know about from the creation story in Genesis)
Genesis 18:20-21
Then the LORD said, "The outcry against Sodom and Gomorrah is so great and their sin so grievous that I will go down and see if what they have done is as bad as the outcry that has reached me. If not, I will know."
(I thought God was omnipotent, why did he have to literally go to Sodom and Gomorrah to see what was happening there?)
These are just some of the amazing things that God has shown that I was like "huh?" over
Pro Tip #4) The Bible Has An Answer For Everything, No Really!
Regarding the original point about the Bible not always feeling like it relates to us, it has an overwhelming amount of knowledge that covers a broad range of topics that sometimes we need to think in more abstract ways before it really impacts us
2 Timothy 3:16-17
All Scripture is God-breathed and is useful for teaching, rebuking, correcting and training in righteousness, so that the man of God may be thoroughly equipped for every good work
Since there is guidance on how to live, revelations of God's character, prophecy, history, etc…, I have personally tried to draw an answer for anything life throws at me through scripture
This doesn't mean the Bible tells us who to marry, what job to take or other things like that, but we can use God's wisdom and teaching to guide those decisions
For example, we can use the Bible's teachings to set our standard for how we would want a spouse to be like (loving, faithful, righteous, loyal, honest, etc…), and we can decide whether a job is good or bad based on whether or not we are seeking after money to fulfill positive or negative desires (we may only want a job because of the status or money so we can seem great to others), etc…
Proverbs 31:30
Charm is deceptive, and beauty is fleeting; but a woman who fears the LORD is to be praised
Ephesians 5:28
In this same way, husbands ought to love their wives as their own bodies. He who loves his wife loves himself
1 Timothy 6:10
For the love of money is a root of all kinds of evil. Some people, eager for money, have wandered from the faith and pierced themselves with many griefs
Proverbs 12:9
Better to be a nobody and yet have a servant than pretend to be somebody and have no food
I think it is very easy to look at the Bible and say that it isn't interesting, because honestly, the less we know about it, the less interesting it is
This is true even of our relationship with God, as if we do not know him intimately and are not close, how can a relationship like this be interesting?
God then just becomes a name we pray to and read about, but nothing more
Pro Tip #5) The Bible Is The Road Map For Changing Ourselves, And The World Around Us
Not only is the Bible amazing to learn, but we have the responsibility of bearing witness to both Christians and non-Christians about the wisdom, knowledge, and life-giving mysteries revealed in it
Think of it as a road map that shows how to reach salvation, and how to come to a place of greater maturity and a deeper relationship with God–it is not the crusty, boring tome that we got forced to read in Sunday school
One other point, is that as much as miracles were a part of Jesus' ministry, his teachings were the most important aspect of his life as they gave more long-term guidance to righteousness and wisdom than raising someone from the dead or turning water into wine–I don't think anyone is going to heaven because they were able to have one more glass of wine at a party!
However, as a road map, we need to make sure we are using it correctly as we will not get to our destination if we hold it upside down or don't even open it
Matthew 22:29
Jesus replied, "You are in error because you do not know the Scriptures or the power of God"
2 Timothy 2:15
Do your best to present yourself to God as one approved, a workman who does not need to be ashamed and who correctly handles the word of truth
I hope these points are useful, and help you towards a better relationship with our creator by inspiring you to dig deeper into his love letter to us!
1 John 3:1
How great is the love the Father has lavished on us, that we should be called children of God! And that is what we are! The reason the world does not know us is that it did not know him
Facebook Comments
comments