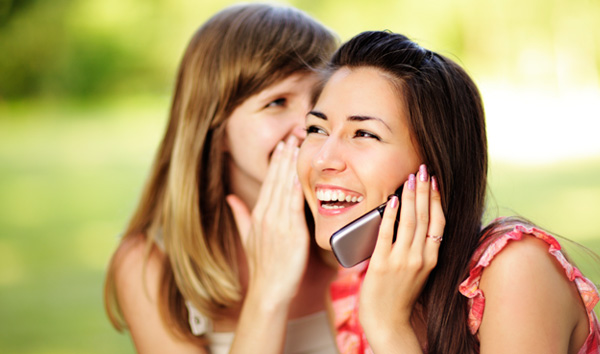 We love God and are beyond thankful for all the blessings, forgiveness, wisdom, and the amazing things he has done in our lives, so what holds us back from sharing God with others, and why are we not on fire every day to talk about the incredible things Jesus has done for us so that others may come to him as well? We know that when we die, nothing done on earth will matter except the things we did to further God's kingdom, so why don't we make this our life's main goal? We share YouTube clips, funny tweets, and other random things without thinking twice, why wouldn't we want to share salvation with others?
How Many Moses Moments Have We Had In Our Lives?
We all know Moses led an amazing life, was incredibly close to God, and was also given the responsibility of leading Israel out of Egypt
However, in order to do this, God had to bring him out of his comfort zone, as he didn't like public speaking, was insecure, was terrible when it came to public relations and conflict resolution, but most importantly, he didn't want to be the one to lead the Israelites out of Egypt and kept trying to make excuses for why it wasn't a good idea!
Exodus 2:11-14
One day, after Moses had grown up, he went out to where his own people were and watched them at their hard labor. He saw an Egyptian beating a Hebrew, one of his own people. Glancing this way and that and seeing no one, he killed the Egyptian and hid him in the sand. The next day he went out and saw two Hebrews fighting. He asked the one in the wrong, "Why are you hitting your fellow Hebrew?" The man said, "Who made you ruler and judge over us? Are you thinking of killing me as you killed the Egyptian?" Then Moses was afraid and thought, "What I did must have become known"
Exodus 3:10-11
"So now, go. I am sending you to Pharaoh to bring my people the Israelites out of Egypt." But Moses said to God, "Who am I, that I should go to Pharaoh and bring the Israelites out of Egypt?"
Exodus 3:21-23 & Exodus 4:1
"And I will make the Egyptians favorably disposed toward this people, so that when you leave you will not go empty-handed. Every woman is to ask her neighbor and any woman living in her house for articles of silver and gold and for clothing, which you will put on your sons and daughters. And so you will plunder the Egyptians." Moses answered, "What if they do not believe me or listen to me and say, 'The LORD did not appear to you'?"
Exodus 4:8-13
Then the LORD said, "If they do not believe you or pay attention to the first miraculous sign, they may believe the second. But if they do not believe these two signs or listen to you, take some water from the Nile and pour it on the dry ground. The water you take from the river will become blood on the ground."
Moses said to the LORD, "O Lord, I have never been eloquent, neither in the past nor since you have spoken to your servant. I am slow of speech and tongue."
The LORD said to him, "Who gave man his mouth? Who makes him deaf or mute? Who gives him sight or makes him blind? Is it not I, the LORD? Now go; I will help you speak and will teach you what to say."
But Moses said, "O Lord, please send someone else to do it"
Uh…
So let me get this straight, God came and told Moses to lead the Israelites out of Egyptian slavery, and invites him to participate in some of the most amazing miracles the world has ever seen, and he responds by telling God "please send someone else to do it"
Well okay!
Not only was Moses full of doubt and insecurity, but he was being outright disobedient, and all while God was talking to him through a burning bush–that takes some nerve!
Exodus 3:1-4
Now Moses was tending the flock of Jethro his father-in-law, the priest of Midian, and he led the flock to the far side of the desert and came to Horeb, the mountain of God. There the angel of the LORD appeared to him in flames of fire from within a bush. Moses saw that though the bush was on fire it did not burn up. So Moses thought, "I will go over and see this strange sight—why the bush does not burn up."
When the LORD saw that he had gone over to look, God called to him from within the bush, "Moses! Moses!"
And Moses said, "Here I am."
If God was talking to us through a flaming shrub about how we were going to save our country from slavery and then lead them to personally meet with God, I hope our reaction would be better
No judging, but come on, Moses' response is kind of funny!
We can laugh at this because it is such an exaggerated case, but we do the same thing all the time
What?
This Just In: God Actually Asks Us To Do Stuff, Like You Know, Share Him With Others And Stuff
No really!
Believe it or not, there are actually a few places in the Bible where we are instructed to do things
Okay yes, there are the instructions to not sin and love God, but we are also given the same instructions Moses received: to lead those whom God has called out of slavery, and into a personal relationship with God!
Mark 16:15-18
He said to them, "Go into all the world and preach the good news to all creation. Whoever believes and is baptized will be saved, but whoever does not believe will be condemned. And these signs will accompany those who believe: In my name they will drive out demons; they will speak in new tongues; they will pick up snakes with their hands; and when they drink deadly poison, it will not hurt them at all; they will place their hands on sick people, and they will get well"
Matthew 28:18-20
Then Jesus came to them and said, "All authority in heaven and on earth has been given to me. Therefore go and make disciples of all nations, baptizing them in the name of the Father and of the Son and of the Holy Spirit, and teaching them to obey everything I have commanded you"
Jesus was the ultimate evangelist, who gave until it hurt (he did die in the end) so that we may come to know God and have our sins be forgiven, but if we ask how hard we push and encourage ourselves to bring others to God, what would the answer be?
Probably not one we would like to give to God on the day of judgment
Matthew 25:14-30
"Again, it will be like a man going on a journey, who called his servants and entrusted his property to them. To one he gave five talents of money, to another two talents, and to another one talent, each according to his ability. Then he went on his journey. The man who had received the five talents went at once and put his money to work and gained five more. So also, the one with the two talents gained two more. But the man who had received the one talent went off, dug a hole in the ground and hid his master's money
"After a long time the master of those servants returned and settled accounts with them. The man who had received the five talents brought the other five. 'Master,' he said, 'you entrusted me with five talents. See, I have gained five more'
"His master replied, 'Well done, good and faithful servant! You have been faithful with a few things; I will put you in charge of many things. Come and share your master's happiness!'
"The man with the two talents also came. 'Master,' he said, 'you entrusted me with two talents; see, I have gained two more'
"His master replied, 'Well done, good and faithful servant! You have been faithful with a few things; I will put you in charge of many things. Come and share your master's happiness!'
"Then the man who had received the one talent came. 'Master,' he said, 'I knew that you are a hard man, harvesting where you have not sown and gathering where you have not scattered seed. So I was afraid and went out and hid your talent in the ground. See, here is what belongs to you'
"His master replied, 'You wicked, lazy servant! So you knew that I harvest where I have not sown and gather where I have not scattered seed? Well then, you should have put my money on deposit with the bankers, so that when I returned I would have received it back with interest
"'Take the talent from him and give it to the one who has the ten talents. For everyone who has will be given more, and he will have an abundance. Whoever does not have, even what he has will be taken from him. And throw that worthless servant outside, into the darkness, where there will be weeping and gnashing of teeth.'
Luke 12:48
From everyone who has been given much, much will be demanded; and from the one who has been entrusted with much, much more will be asked
John 15:5-8
I am the vine; you are the branches. If a man remains in me and I in him, he will bear much fruit; apart from me you can do nothing. If anyone does not remain in me, he is like a branch that is thrown away and withers; such branches are picked up, thrown into the fire and burned. If you remain in me and my words remain in you, ask whatever you wish, and it will be given you. This is to my Father's glory, that you bear much fruit, showing yourselves to be my disciples
John 15:16
You did not choose me, but I chose you and appointed you to go and bear fruit—fruit that will last. Then the Father will give you whatever you ask in my name

Jesus was really clear that we should speak to others about him, and multiply the gift of salvation we have been given, he even instructed us to use our money, which should always be a tool and not an idol, to bring others to him as well
John 15:13
Greater love has no one than this, that he lay down his life for his friends
Luke 16:9
I tell you, use worldly wealth to gain friends for yourselves, so that when it is gone, you will be welcomed into eternal dwellings
Couch Potato Christians Are Good For What Exactly?
Besides the fact that Jesus said we will be punished for not bearing fruit and spreading the gospel, as Christians we shouldn't just sing the songs and wear the uniform, we should constantly be looking for ways to bring others to God and impact everyone around us for the sake of their salvation and the joy they can know while on earth! After all, if we make the personal statement that Jesus is our savior and the one who has given us unending joy and wisdom, why wouldn't we want to share this with others?
If there are things that hold you back from being able to share the gospel, be honest and tell God that you are afraid of being laughed at, rejected, of not having the right words, or even tell him outright that you don't have the kind of relationship that motivates you to share him–be totally honest with him as he already knows anyways!
Do not be afraid to share God with others, be brave knowing that you are sharing the gospel of life, but always remember that not everyone is going to accept it, be prepared for that in the process as well–always pray that God give you the words to speak to others as he knows everyone's hearts and the best way to reach them
1 Peter 1:8-9
Though you have not seen him, you love him; and even though you do not see him now, you believe in him and are filled with an inexpressible and glorious joy, for you are receiving the goal of your faith, the salvation of your souls
1 Peter 4:11
If anyone speaks, he should do it as one speaking the very words of God
Ephesians 6:19-20
Pray also for me, that whenever I open my mouth, words may be given me so that I will fearlessly make known the mystery of the gospel, for which I am an ambassador in chains. Pray that I may declare it fearlessly, as I should
Luke 8:16-18
"No one lights a lamp and hides it in a jar or puts it under a bed. Instead, he puts it on a stand, so that those who come in can see the light. For there is nothing hidden that will not be disclosed, and nothing concealed that will not be known or brought out into the open. Therefore consider carefully how you listen. Whoever has will be given more; whoever does not have, even what he thinks he has will be taken from him"
James 2:20-24
You foolish man, do you want evidence that faith without deeds is useless? Was not our ancestor Abraham considered righteous for what he did when he offered his son Isaac on the altar? You see that his faith and his actions were working together, and his faith was made complete by what he did. And the scripture was fulfilled that says, "Abraham believed God, and it was credited to him as righteousness," and he was called God's friend. You see that a person is justified by what he does and not by faith alone
Luke 15:7
There will be more rejoicing in heaven over one sinner who repents than over ninety-nine righteous persons who do not need to repent
Luke 9:26
If anyone is ashamed of me and my words, the Son of Man will be ashamed of him when he comes in his glory and in the glory of the Father and of the holy angels

Facebook Comments
comments