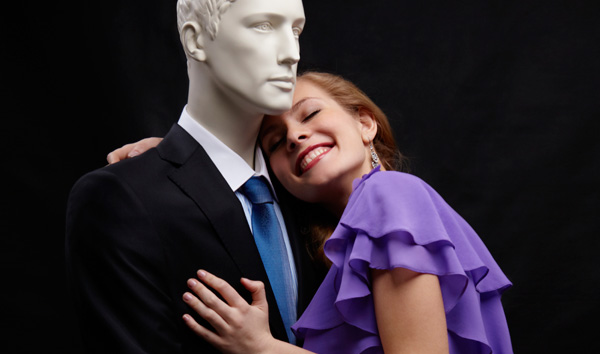 Jesus called people out for it, and the issue is still in the church today, ie: many worship a God they do not know. These people do not read the Bible, seek God in prayer, or emulate his character–they pray to a God made in their own image, and have a relationship with no real power or intimacy
Christianity's "Dirty Truth": People Do Not Seek God Like They Should
We all know it, though nobody really wants to admit it, but we generally do not live completely in line with what Jesus taught, and because of sin we do not let go of, we also do not love God with all of our heart (yet!)
For example, if you take ten Christians and asked them if they want a powerful, amazing, intimate relationship with God, I am pretty sure all of them are going to say "yes!"
(If any of them said "no", I would be worried)
However, if you take ten Christians and ask them how often they read their Bibles, whether they tithe regularly (10% of gross, not net!), whether or not they struggle with recurring sins they won't let go of, or how often they feed the poor, etc…, the answers will probably not surprise us, as they are, undoubtedly, areas we can improve on
If this is how we approach our relationship with God, is it a surprise when we do not see miracles in our lives, hear God's voice, have all of our prayers be answered, etc…?
James 4:3
When you ask, you do not receive, because you ask with wrong motives
James 4:8
Come near to God and he will come near to you. Wash your hands, you sinners, and purify your hearts, you double-minded
Hebrews 11:6
And without faith it is impossible to please God, because anyone who comes to him must believe that he exists and that he rewards those who earnestly seek him
The uncomfortable truth is, most Christians want intimacy with God, and wonder they do not have it, but these same people often do not have the mindset, or take the actions necessary, to actually go and get it
There, I said it!
What Would Did Jesus Do?
Jesus called people out who did not know God for a couple of reasons, ie: they were wrapped up in being "religious" and following rules without having an actual relationship, or they were simply not connected to God because of a lack of knowledge
Matthew 15:8-9
These people honor me with their lips, but their hearts are far from me. They worship me in vain; their teachings are but rules taught by men
(Notice how it says "they worship me in vain", that is a really strong statement!" Imagine all of the songs you sing, tithes you give, etc… were all in vain because you do not know God?)
John 4:19-24 (woman at the well)
"Sir," the woman said, "I can see that you are a prophet. Our fathers worshiped on this mountain, but you Jews claim that the place where we must worship is in Jerusalem"
Jesus declared, "Believe me, woman, a time is coming when you will worship the Father neither on this mountain nor in Jerusalem. You Samaritans worship what you do not know; we worship what we do know, for salvation is from the Jews. Yet a time is coming and has now come when the true worshipers will worship the Father in spirit and truth, for they are the kind of worshipers the Father seeks. God is spirit, and his worshipers must worship in spirit and in truth"
(Everyone looks at the story of the woman at the well as a gentle, compassionate story, and it was, but Jesus straight up told the woman she had no idea who she was worshipping, and that she did not even have salvation–imagine saying that to someone from another denomination today!)
Okay, so people sometimes do not walk closely with God, got it, but how do we know how close we are and work on getting even closer?
Tough Questions Every Christian Should Not Be Afraid To Ask
Raise your hand if you have ever wondered:
"How come I never hear God's voice?"
"Why does God rarely feel like he is close to me?"
"Why does it feel like God never answers my prayers?"
Since nobody raised their hand (/eyeroll), I am going to go out on a limb and say most of us have asked one, or more, of these questions at some point in our lives
(You may even be wrestling with these questions right now)
The truth is, despite what anyone might say, questioning these things is perfectly okay!
The only thing we need to be aware of when exploring questions like these, is that the enemy will do everything they can to make us feel like we are unimportant to God, or that we are alone and abandoned–which is designed to make us feel not good enough, and even rejected by God
Once we feel hurt in these ways, it becomes easy for the enemy to use those feelings of rejection, doubt, unworthiness, etc… to inspire us to rebel in anger, or make us sad so we withdraw
Even though the enemy can make these questions tricky, we should not be afraid to take them on, because if we do not, they win an even bigger battle
Wounded, Doubting Christians Make The Enemy's Job Easy
If we do not ask tough questions about why our relationship with God is not where we want it, we will go through life with a totally fake "everything is okay!" badge on us, or go around suppressing crippling doubts and fears that will eat away at us
And let's get something straight, the enemy would *love* us to spread that kind of bland, ineffective, uninteresting Christianity around, as it lacks both power and true intimacy with God
I mean honestly, what kind of threat is Christianity if people just wear the label but do not have God's spirit dwelling richly within them, empowering everything they do?
2 Timothy 3:2-5
People will be lovers of themselves, lovers of money, boastful, proud, abusive, disobedient to their parents, ungrateful, unholy, without love, unforgiving, slanderous, without self-control, brutal, not lovers of the good, treacherous, rash, conceited, lovers of pleasure rather than lovers of God—having a form of godliness but denying its power. Have nothing to do with them
1 Corinthians 4:20
For the kingdom of God is not a matter of talk but of power
When Christians are not walking in God's presence, the enemy's job becomes incredibly easy, like sending a lion in to fight a bunch of kittens!
1 Peter 5:8
Be self-controlled and alert. Your enemy the devil prowls around like a roaring lion looking for someone to devour
Christian Self-Entitlement, Golden Calf Syndrome, And You
Have you ever noticed how Christians sometimes have a sense of entitlement when it comes to receiving God's blessings or expect that he should answer every single one of their prayers as if we know best?
…never, of course not!
I mean, none of us have ever heard, or made, statements like:
"God, I am being good, why can't I have a spouse?"
"Everyone around me is blessed, why aren't I?"
"I trust you, but I really want this!"
In these cases, people create God in their own image because they expect God will answer all of their prayers without question, as if he has no say in the matter and as if we know best in the first place
Ironically, even though God's judgment and timing always proves to be wiser than ours, we often push him as if he is a prayer dispensing gumball machine when it comes to some topics
(This is like a little kid asking their parent for "that special toy", but it is ironic that once the kids get it, they usually just go on to pester the parents about something else–kids sometimes just want to know their parents will do something for them to show they care, it is not always about the toy/prayer itself)
In other cases, some Christians approach their relationship with God just like someone who seeks to marry a partner because of their money, ie: they want the blessings and rewards, but they do not always want to know the other person intimately
This is not always malicious, but sometimes people do not see past the rewards to see the person giving them in the first place. This is often the result of someone being self-absorbed, and not thinking about the other person's feelings–however, even if they do not mean to hurt them, it can still damage the relationship
We can see an exaggerated case of this when the Israelites, after being led out of Egypt, created a golden calf they could worship rather than focus on God whose presence was literally resting on the mountain in front of them!
And all because Moses was taking "too long" in their minds to come down while he was in God's presence
If I was hanging out in God's presence, I would hope to lose track of time as well!
Exodus 32:1-6
When the people saw that Moses was so long in coming down from the mountain, they gathered around Aaron and said, "Come, make us gods who will go before us. As for this fellow Moses who brought us up out of Egypt, we don't know what has happened to him"
Aaron answered them, "Take off the gold earrings that your wives, your sons and your daughters are wearing, and bring them to me." So all the people took off their earrings and brought them to Aaron. He took what they handed him and made it into an idol cast in the shape of a calf, fashioning it with a tool. Then they said, "These are your gods, O Israel, who brought you up out of Egypt"
When Aaron saw this, he built an altar in front of the calf and announced, "Tomorrow there will be a festival to the LORD." So the next day the people rose early and sacrificed burnt offerings and presented fellowship offerings. Afterward they sat down to eat and drink and got up to indulge in revelry
So let me get this straight, Moses goes up on the mountain to meet with God, and while away he leaves Aaron in charge, who answers the Israelites' request to worship "something", by creating a gold idol out of their own wealth?
Seriously?
These people paid out of their own pockets to exchange their relationship with God for one with an idol, even while God's presence was sitting in front of them on a mountain top talking to Moses?
And this was after God had performed tons of miracles in full view of their entire nation?
Am I reading this right?
Scarily enough, look at how God reacted when he saw what the Israelites were doing
Exodus 32:7-10
When the LORD said to Moses, "Go down, because your people, whom you brought up out of Egypt, have become corrupt. They have been quick to turn away from what I commanded them and have made themselves an idol cast in the shape of a calf. They have bowed down to it and sacrificed to it and have said, 'These are your gods, O Israel, who brought you up out of Egypt.'
"I have seen these people," the LORD said to Moses, "and they are a stiff-necked people. Now leave me alone so that my anger may burn against them and that I may destroy them. Then I will make you into a great nation"
Yikes…
In the same way the Israelites paid for the privilege of making God mad by worshipping an idol, we do the same thing when we separate ourselves from God by choosing to not seek him in prayer, the Bible, helping others, etc… yet send our prayer requests to a God that we partially "imagine" in our heads based on our own wishful thinking, not true intimacy
Creating Intimacy With God Is As Easy As Sincerely Trying!
God is amazing, and his love for us has no end, so you can imagine it is not exactly hard to approach his throne and enjoy an intimate relationship, especially when he encourages us to do it
Check out these tips for improving your relationship with God, and really try them, they work!
1) Pray honestly and wait on God for answers, he knows what we need, and think, before we open our mouths
This is a really important point, just pray to God as if he was your most trusted friend
Do not fear judgment, and be completely honest about sins, doubts, fears–anything!
Matthew 6:7-8
And when you pray, do not keep on babbling like pagans, for they think they will be heard because of their many words. Do not be like them, for your Father knows what you need before you ask him
Ecclesiastes 5:1
Guard your steps when you go to the house of God. Go near to listen rather than to offer the sacrifice of fools, who do not know that they do wrong
2) Read your Bible, taking time to learn sound theology and not "ear tickling, feel good" doctrine, then actually live by it!
Do not fall into the trap of following theology that "feels good" to hear, but cannot be substantiated thoroughly in the Bible
This is one of the enemy's best tricks, to have both young and old Christians believe things that sound nice to hear, but do not accurately reflect God's character or the Bible's teachings
The only way around this is to judge by the spirit and to know the Bible (at least a bit!), lest we fall prey to blind guides who twist the word of God and preach things that are not accurate
Matthew 22:29
You are in error because you do not know the Scriptures or the power of God
2 Timothy 2:15
Do your best to present yourself to God as one approved, a workman who does not need to be ashamed and who correctly handles the word of truth
2 Timothy 4:1-3
In the presence of God and of Christ Jesus, who will judge the living and the dead, and in view of his appearing and his kingdom, I give you this charge: Preach the Word; be prepared in season and out of season; correct, rebuke and encourage—with great patience and careful instruction. For the time will come when men will not put up with sound doctrine. Instead, to suit their own desires, they will gather around them a great number of teachers to say what their itching ears want to hear
3) Obey God, resist sin, and keep your promises to him and others, even when they hurt (ie: tithing, charity, not sinning even if it means losing out on personal gain, etc…)
We have all been there, those sad, emotional moments when we have sinned and are filled with remorse
As part of washing away our guilt, we usually promise we will never do whatever it was again, but sometimes wind up finding ourselves praying the same thing after another moment of weakness later on
Not only do we need to discipline ourselves to ignore temptation and pray against it, but should also consistently push ourselves to do things we know God wants us to, ie: tithe, give to charity, etc…
Ecclesiastes 12:13
Now all has been heard; here is the conclusion of the matter: Fear God and keep his commandments, for this is the whole duty of man
James 4:7
Submit yourselves, then, to God. Resist the devil, and he will flee from you
Psalm 15:1-4
LORD, who may dwell in your sanctuary?  Who may live on your holy hill?
He whose walk is blameless and who does what is righteous, who speaks the truth from his heart and has no slander on his tongue, who does his neighbor no wrong and casts no slur on his fellowman, who despises a vile man but honors those who fear the LORD, who keeps his oath even when it hurts
4) Seek God with confidence, a clear conscience, and with the full expectation of being in his presence
After letting go of sin, seek God with the confidence that only comes through having a clear conscience
Think about it like this, if you were stealing thousands of dollars from your best friend, would you expect everything to be okay on movie night once they found out?
No way!
Well, God knows everything we do
So imagine how completely false we are when we come to God singing his praise, expecting him to answer our prayers, but we willingly hold onto areas of sin in our lives that we know hurts him
Eep!
Once we are clean though, go nuts, we are told that the prayers of the righteous are powerful!
Hebrews 4:16
Let us then approach the throne of grace with confidence, so that we may receive mercy and find grace to help us in our time of need
James 4:8
Come near to God and he will come near to you. Wash your hands, you sinners, and purify your hearts, you double-minded
Hebrews 11:6
And without faith it is impossible to please God, because anyone who comes to him must believe that he exists and that he rewards those who earnestly seek him
James 5:16
The prayer of a righteous man is powerful and effective
5) Ask God to reveal anything in your life that needs work, so that nothing may stand in the way of an intimate relationship
Psalm 17:3
Though you probe my heart and examine me at night, though you test me, you will find nothing; I have resolved that my mouth will not sin
2 Corinthians 13:5
Examine yourselves to see whether you are in the faith; test yourselves. Do you not realize that Christ Jesus is in you—unless, of course, you fail the test?
Facebook Comments
comments