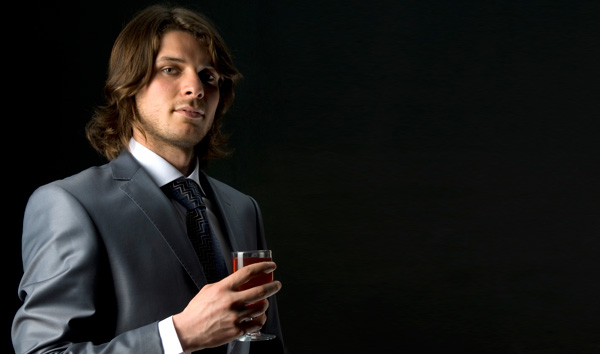 We know how the rich young ruler walked away from Jesus when he was asked to give his possessions to the poor, but how are we like this young man who loved the world more than God, turning our backs on our eternal reward in heaven?
Introduction
As part of my growth process lately, God has been revealing his character by shedding light on the subtleties of how Jesus dealt with conflict, in particular when he was faced with "religious", prideful people who cared more about their image, and/or the world, than their relationship with God
As part of loving others, our first reaction when dealing with some situations is to love people and do our best to avoid conflict, but when I look at the way Jesus handled certain types of people, he was way more intense than I previously realized, mainly because he wanted to avoid wasting time on conversations, and people, that were not going to be productive–Jesus always wanted to win people over, but he did not waste time chasing those he could not, and he did not tolerate "religious" attitudes in place of sincere love for God
And with that, let's dig in and look at how Jesus handled the rich young ruler!
"Dude, I Am *So* There! Wait, What…?"
The story of the rich young ruler is a good example of how Jesus lovingly corrected someone without using harsh words or condemnation, but he still gave the young man a spiritual backhand with some authority
Even though the rich young ruler came to Jesus as a very righteous person according to the letter of the law, Jesus lovingly pointed out the *one* thing that was barring him from heaven–his love of money
Mark 10:17-23
As Jesus started on his way, a man ran up to him and fell on his knees before him. "Good teacher," he asked, "what must I do to inherit eternal life?"
"Why do you call me good?" Jesus answered. "No one is good—except God alone. You know the commandments: 'Do not murder, do not commit adultery, do not steal, do not give false testimony, do not defraud, honor your father and mother'"
"Teacher," he declared, "all these I have kept since I was a boy"
Jesus looked at him and loved him. "One thing you lack," he said. "Go, sell everything you have and give to the poor, and you will have treasure in heaven. Then come, follow me"
At this the man's face fell. He went away sad, because he had great wealth
Jesus looked around and said to his disciples, "How hard it is for the rich to enter the kingdom of God!"
Can you imagine, this young man was so incredibly close to inheriting eternal life, and from the very mouth of God he is told there is just *one* thing standing in the way–but instead of rejoicing, he turns and walks away without a word!
Yikes!
Even though this response looks ridiculous, what was Jesus really asking the young man to do?
Jesus asked him to give up *all* of his possessions, not just some, as well as his position of authority to go and follow Jesus
…
Wow, can you imagine that?
That would be like asking a hot-shot, young, wealthy Senator to give up their position and all their wealth, so they could live on the road with no place to stay, without even knowing where their next meal was coming from!
Even though this was a tremendous thing to ask, Jesus knew up front that if the young man was not capable of letting his earthly possessions go and trusting his life to God instead of money, he was not going to make it into heaven, because loving money was putting an idol before God
Because of this, Jesus pulled no punches for the sake of the young man's salvation, the representation of God's standards of righteousness in the eyes of the public, and because this was not the kind of follower Jesus wanted
Ouch!
Ironically, since the young man could take none of his wealth to heaven, he was holding on to the treasure of lesser value rather than seeking his eternal reward in heaven–that is like keeping $1 instead of accepting someone's offer to trade it for $1 trillion dollars
This seems totally crazy, but the young man's response shows he was not excited about God's reward, otherwise he would have left anything in the world behind to go in pursuit of it!
Living For Eternity Means Actually Being Excited About Going To Heaven!
It is a weird thing to admit, but Christians are not as excited about going to heaven as they should be
I mean come on, if we know we are going to spend eternity with God, basking in his glory after all sin and death are overthrown, why would that not excite us to the point of casting everything in this world aside?
If we are truly living for eternity, we would be overjoyed to make any earthly sacrifices that will bring us closer to our eternal reward!
To illustrate how the rich young ruler was not living for eternity, in the Greek, when it says the man's "face fell", it meant that he was overcome with sadness and grief, but his response is ironic since he had originally come up to Jesus asking how he could inherit salvation–he just did not like the answer!
Even though the young man lived righteously, his response reflects the true nature of his heart, as someone who loved God would have been overjoyed to know their salvation was just one step away, regardless of what that step entailed
We Are Told To Love God And Worship Him in Spirit And In Truth, Not Just Follow Rules
Jesus instructed us to love God, not just blindly follow commands as part of a religious "system"
Even in the NT after Jesus' sacrifice, we are told that if we consistently break one of God's commandments, we are guilty of breaking all of them, so there was no way Jesus could let this young man skate by without a dose of spiritual reality upside the head
Mark 12:30
Love the Lord your God with all your heart and with all your soul and with all your mind and with all your strength
Luke 16:13
No servant can serve two masters. Either he will hate the one and love the other, or he will be devoted to the one and despise the other. You cannot serve both God and Money
James 2:10
For whoever keeps the whole law and yet stumbles at just one point is guilty of breaking all of it
In a funny revelation of Jesus' character, take note that when he called the young man out for being "religious", it says "Jesus looked at him and loved him"
People do not always see this type of conflict as being "loving", as they do not understand that to truly love someone it means we are willing to correct them when their salvation is on the line
This Is Going To Hurt Me More Than It Is Going To Hurt You
Lovingly providing guidance to those who are living outside of the truth is an important part of our Christian walk, in fact the Bible says parents who do not correct their children "hate" them
Proverbs 13:24
He who spares the rod hates his son, but he who loves him is careful to discipline him
What kind of friend or authority figure would Jesus have been if he praised the young man for being good in all the areas let the young man go on thinking he was going to heaven–what does it say about our character when we are not able to speak to each other in love about sin?
Even though correcting this young man was necessary, it still must have been awkward and uncomfortable to watch him publicly walk away, so we have to be prepared to have people not respond positively as well
Also, in another revelation of Jesus' character, when he pointed out this young man's trouble area, he did not ask him "do you have any idols in your life?"
Jesus already knew he did, so he got creative and trapped the young man by asking him to give up the very thing he loved more than God–totally hilarious!
In reading this passage, we see that Jesus was not afraid to face public scorn or lose the young man as a follower, because he knew if the young man did not give up the idol he loved more than God, he was lost anyways
Mark 8:36
What good is it for a man to gain the whole world, yet forfeit his soul?
How Are We Like The Rich Young Ruler?
If we were standing in front of Jesus and he told us we had to give up one thing in our lives in order to be guaranteed eternal life and treasure in heaven, we all want to believe our reaction would be to throw whatever Jesus pointed to in the trash and run towards the finish line with a big smile on our face!
But, the reality is, if we honestly examine ourselves, I am sure a lot of us have things in our lives that we are choosing to walk away from Jesus over
I am not talking about the little slips here and there, I am talking about the lifestyle defining sins that we just do not let go of, not just in action, but in thought as well
If we love God, we would not have a mind to sin, because we would be concerned about hurting God's feelings and being separated from him
If we live with a mind that seeks both the world and God, we become the lukewarm Christians Jesus spit out of his mouth in Revelation, as loving God means we love what he loves, and hate what he hates, ie: we love others and literally hate sin!
Revelation 3:15-16
I know your deeds, that you are neither cold nor hot. I wish you were either one or the other! So, because you are lukewarm—neither hot nor cold—I am about to spit you out of my mouth
Think about it like this, what would you think of someone who said they loved their spouse, but maintained long-term affairs with other people, even though every time they got caught they promised the affairs would stop?
You would not think much about this person's character would you?
And what would you think of the spouse for staying with that person, even Jesus said that it was okay to divorce due to infidelity
Matthew 19:9
I tell you that anyone who divorces his wife, except for marital unfaithfulness, and marries another woman commits adultery
The sad thing is, we do this to God all of the time, and it prevents us from entering into his presence and enjoying true intimacy
Isaiah 59:1-2
But your iniquities have separated you from your God; your sins have hidden his face from you, so that he will not hear
James 4:7-8
Submit yourselves, then, to God. Resist the devil, and he will flee from you. Come near to God and he will come near to you. Wash your hands, you sinners, and purify your hearts, you double-minded
Unlike so many earthly relationships, God will not lower his standards because he "really likes us", he loves us more than that
Just like how Jesus backhanded the rich young ruler, God will never allow people into heaven that openly love sin more than they love him, and he will not welcome us as intimate friends when we have rampant sin in our lives because it would not lead us to think our lifestyles are okay, ie: when a child is rewarded regardless of their behavior, they are inevitably going to become spoiled and bratty
With that said, we need to examine ourselves and constantly be on the look out for things that stand between us and God
2 Corinthians 13:5
Examine yourselves to see whether you are in the faith; test yourselves. Do you not realize that Christ Jesus is in you—unless, of course, you fail the test?
Even though the rich young ruler chose to walk away from Jesus rather than trade his possessions for a ticket to heaven, we need to learn from this lesson and be prepared to give up *everything* that is standing in the way of intimacy with God and our eternal reward!
Philippians 3:8
What is more, I consider everything a loss compared to the surpassing greatness of knowing Christ Jesus my Lord, for whose sake I have lost all things. I consider them rubbish, that I may gain Christ
Facebook Comments
comments