Have you ever wondered what it takes to go to heaven? I don't know about you, but I have.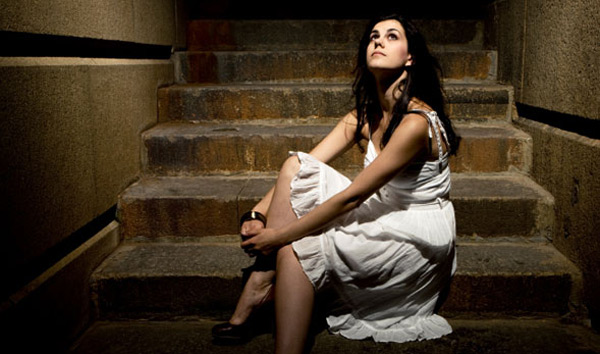 Have you ever wondered what it takes to go to heaven?
I don't know about you, but I have.
There are a lot of points of view on this particular topic, and I have heard a lot of heated discussions amongst Christians and non-Christians, so I will try to stay away from being contentious and not start an argument by simply saying one thing:
When it comes to knowing what it takes to go to heaven, most people are completely wrong.
Ha!
But seriously, after talking to a number of Christians it seems that most people think that in order to go to heaven, all one has to do is say they believe in God and "accept Jesus into their heart."
Um, really?
That's it?
Someone just has to say some words and welcome Jesus into their heart and they automatically get to enter heaven regardless of the life they lead?
Are you telling me that the same God who killed thousands of Israelites in the desert just for complaining, who struck people dead that did not perform ceremonies according to His instruction, who barred Moses from entering the promise land because he hit a rock a few times more than he was supposed to, the one who struck a couple dead because they lied about the value of their offering, and the one who destroyed the city of Sodom for its sin, is the very same God to grant total, and impartial entrance to heaven just for saying we believe in Him and accept that Jesus was God in the flesh?
Are we talking about the same God?
One thing that I have learned is that without living in God's presence, people don't respect God like they should, nor do they respect his prophets and teachers when they are out of sight as well.
Exodus 32:1
When the people saw that Moses was so long in coming down from the mountain, they gathered around Aaron and said, "Come, make us gods who will go before us. As for this fellow Moses who brought us up out of Egypt, we don't know what has happened to him."
Philippians 2:12
Therefore, my dear friends, as you have always obeyed—not only in my presence, but now much more in my absence—continue to work out your salvation with fear and trembling
By contrast, even demons, who have seen God's face, shudder in fear. Most people, who live outside of God's presence and haven't seen him, tend to do whatever they feel like without fear of consequences.
James 2:19
You believe that there is one God. Good! Even the demons believe that—and shudder.
God was very clear that we have a very simple purpose in life (Rick, it isn't that complicated!):
Ecclesiastes 12:13
Now all has been heard; here is the conclusion of the matter: Fear God and keep his commandments, for this is the whole duty of man.
Despite all the things he did, out of healthy respect for God, Paul said he wanted to make sure that he lived a good life because he didn't want to personally be disqualified for the prize, and he also encouraged people to run the race as though there would only be one winner.
1 Corinthians 9:25-27
Everyone who competes in the games goes into strict training. They do it to get a crown that will not last; but we do it to get a crown that will last forever. Therefore I do not run like a man running aimlessly; I do not fight like a man beating the air. No, I beat my body and make it my slave so that after I have preached to others, I myself will not be disqualified for the prize.
That is a sobering way to look at salvation: seek it as if only one person could attain it.
Look at how hard people train for the Olympics or any other sport, they push themselves very hard so that when the time comes, they can beat the competition.
But no matter how hard anyone trains or how ambitious they are, their success is limited by:
Genetics – which determines their overall abilities
Time – as eventually everyone's body wears down and is not able to perform at its peak forever
Dedication – no matter how good someone is, they are limited by how consistent they are in their pursuit of a goal
As Christians chasing after salvation, the good news is that we are only affected by our own dedication, genetics and time have no effect on us.
However without dedication, no matter what God has done for us, or how many opportunities to succeed we are given, we won't even get a participant's ribbon if we don't push ourselves consistently, and thoroughly–second place does not equal silver, it equals hell!
And as Paul said above, the prize that people fight for will not last, but the prize that we chase is a crown that will last forever!
In summary, people generally don't uphold the simplest of God's instructions in their life, and choose what they want, or what the world wants, rather than honoring God with every decision and thought–thus becoming an enemy of God by their own choice–and, I just can't imagine God welcoming an enemy into heaven.
James 4:4
You adulterous people, don't you know that friendship with the world means enmity against God? Therefore, anyone who chooses to be a friend of the world becomes an enemy of God.
2 Corinthians 10:5
We demolish arguments and every pretension that sets itself up against the knowledge of God, and we take captive every thought to make it obedient to Christ.
So the next time someone tries to tell you that going to heaven is easy, just refer them to Jesus' words, and remember that even miracle working, prophesying Christians who are looking for the path to salvation are not immune to God's standards of righteousness when they are judged:
Matthew 7:13-14
Enter through the narrow gate. For wide is the gate and broad is the road that leads to destruction, and many enter through it. But small is the gate and narrow the road that leads to life, and only a few find it.
Matthew 7:20-23
"Not everyone who says to me, 'Lord, Lord,' will enter the kingdom of heaven, but only the one who does the will of my Father who is in heaven. Many will say to me on that day, 'Lord, Lord, did we not prophesy in your name and in your name drive out demons and in your name perform many miracles?' Then I will tell them plainly, 'I never knew you. Away from me, you evildoers!
Facebook Comments
comments