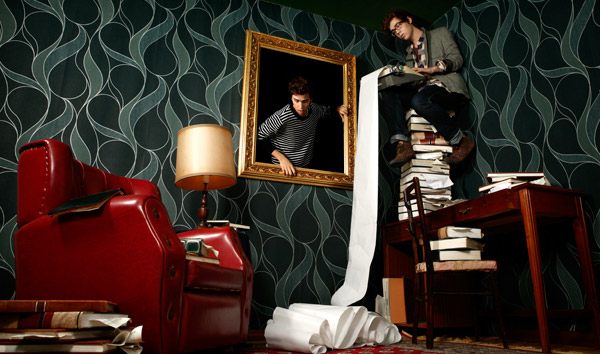 One of the biggest challenges we face as Christians is being honest with ourselves, God, and other Christians about the things we struggle with. We are often afraid of being condemned, rejected, etc… by others, but are we leading the type of lives where people feel comfortable confiding in us?
Confessing Our Sins To Each Other Is An Important Part Of Holding Ourselves Accountable And Learning To Trust Our Brothers And Sisters In Christ
One of the most powerful ways we grow, and help others grow, is to share the things we have overcome, or are currently struggling with, in our daily lives, plus, the Bible tells us to do it!
James 5:16
Therefore confess your sins to each other and pray for each other so that you may be healed. The prayer of a righteous man is powerful and effective
When we share our testimonies, we are literally sharing the glory of God's healing power, which not only gives hope to others with similar issues, but serves as an amazing way to remind us of how much God has done for us
This not only shows a desire on our part to be open, but it gives people a very easy way to identify with things that are going on in their lives without them having to make the step of saying anything first, or even say anything at all for that matter (hopefully they do!)
The enemy loves it when we feel too embarrassed, ashamed, hopeless, etc… to share with others, as they would rather make us feel separated from our families in Christ, and feel as though God would not forgive us or that he could not help us
Because of these things, we should never underestimate how valuable our testimonies are, and we should never wait until we feel we are "perfect" before sharing, the things we learned thirty seconds ago are valuable to others right now!
Revelation 12:10-11
Now have come the salvation and the power and the kingdom of our God, and the authority of his Christ. For the accuser of our brothers, who accuses them before our God day and night, has been hurled down. They overcame him by the blood of the Lamb and by the word of their testimony
Not only is it important to talk about our past challenges, but our present issues as well, as this is a good way to exemplify humility, a desire for accountability, and show a willingness to be vulnerable with others by laying ourselves bare without fear of condemnation
But, What Will People Think…?
Who cares what people think when we share our testimonies!
I mean honestly, sometimes people get caught up in the fear of being looked down on, or seen differently, and project an image of "everything is fine, nothing to see here!"
That is so far from the reality of our daily, and past, lives, it is not even funny!
Jesus came to heal us, not give us an approving high-five because everything in our lives was fine before he got there
Showing we are human, by sharing with complete honesty, encourages others to share with freedom and without fear of condemnation themselves, and it also creates a beautiful sense of friendship, trust, and is exactly what Jesus wanted us to act like, ie: love one another without condemnation, just as he loves us
John 13:34-35
A new command I give you: Love one another. As I have loved you, so you must love one another. By this all men will know that you are my disciples, if you love one another
1 John 4:11-12
Dear friends, since God so loved us, we also ought to love one another. No one has ever seen God; but if we love one another, God lives in us and his love is made complete in us
Forming these bonds of friendship, love, and safety are incredibly important between Christians, as we all deal with difficult things, and we should be confident there are brothers and sisters in Christ who are not only willing to listen to our issues, but pray with us, and for us, as well
Which, brings us to the next point…
Apart From Sharing Our Testimonies And Struggles, How Do We Show Others We Are A Good Person To Confide In?
Picking the wrong people to confide in can be an outright disaster, as not everyone is going to keep the things we say in confidence or be equipped to give us advice that can help us grow
Here are some general rules for becoming a good sharing candidate:
When sharing our struggles or past, be real

What, are you seeking to give hope to people whose lives are already perfect? No matter who we are, or how "righteous" we are presumed to be in the eyes of others, when talking about the things we have overcome, be completely sincere and honest, do not hide that we held on to things or were afraid to let go of crutches, talk about how hard it was, how afraid we were, etc… Be open about the doubts we had, our fears of rejection and being unforgivable, speak about our resentment towards God because of things that happened to us–be completely real!

Lead a good life

I know this sounds like a "well duh!" point, but one of the most discrediting things we can do as Christians is lead a lifestyle of sin that just never seems to change despite any public/private commitments to turn things around. Not only is this an inaccurate reflection of God's power to overcome sin in our lives, but it does not help inspire others and give them hope they can improve

Never, ever gossip or say mean things about other people behind their backs

Who wants to share with someone who might turn and gossip about us? Not only does that set a bad example, but it shows we do not love people enough to show empathy

Show that God is not an afterthought

In a world where Christians have a million distractions, not to mention temptations, we should be a shining example for others that God is the number one source of strength, joy, healing, and purpose in our lives–I do not think anyone got inspired to lay down sin in their lives because we always talk about funny videos we saw on YouTube last night

Be able to give good, scripturally sound advice that reflects God's character

The lessons we learn while maturing are incredibly valuable, and we should be able to share the wisdom we gained through theologically accurate advice that is based on the love, righteousness, and power of God's very being and character. A lot of times people will give really bad, or "soft", advice because they do not want to rock the boat or offend people, but sometimes that is exactly what people need in order to see something in a different light–Jesus did not pull punches with people, but he always spoke in love

Speak candidly, without condemnation, with complete love and honesty, giving advice God would give

Jesus was the best example of this, as he not only spoke messages that were incredibly direct, but he did not spare people's feelings if they needed to be called out for something. Just listening to people's struggles is not always enough, as part of our own growth, and the growth of others, involves openly, honestly, and directly addressing issues without having the other person feel condemned, but we should always speak truthfully and with complete love, just as God deals with us
Living As God's Representatives
It is important to remember we are given the tremendous gift, and responsibility of being representatives of God's love, mercy, power, and glory on earth, demonstrated in the way live, and act towards one another as the result of having our lives changed by the power of God's influence on our hearts
Also, think about it like this, Jesus was without sin, and spoke to people using parables and direct knowledge, but we have the ability to be living examples of God's ability to heal and overcome sin, so our honest, complete stories of how we did it are amazingly valuable as they are easy for people to relate to, and gives them hope for their own lives!
2 Corinthians 5:20
We are therefore Christ's ambassadors, as though God were making his appeal through us. We implore you on Christ's behalf: Be reconciled to God
Acts 24:16
So I strive always to keep my conscience clear before God and man
When we lead by example with lives that reflect God's wisdom and power, people will be drawn to us and feel comfortable, but never lose sight that it is God they are drawn to, we are just vessels!
Facebook Comments
comments