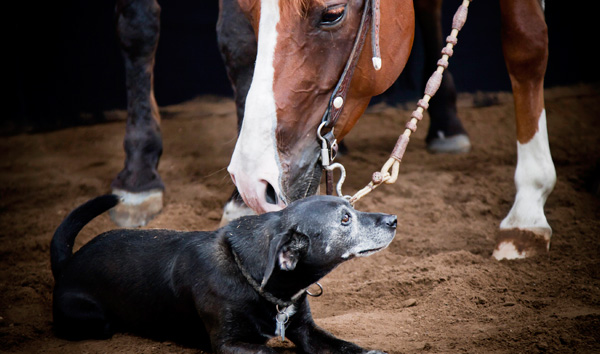 As we grow closer to God, we learn what the Bible means when it says "God is love", but did you know his love is incomplete unless we love one another like he loves us?
How Is It Possible God Would Need Us To Make His Love Complete, He Does Not Need Us For Anything!
Without a doubt this idea seems challenging at first
God is perfect, all powerful, all knowing, and is love itself, which makes it hard to believe we could make him complete in any way, let alone make his love complete
1 John 4:8
…God is love
I mean honestly, how could God need us for anything?
However, when God first showed me the scripture below, he started speaking about how much he wants us to move past seeking forgiveness, and the basic idea of fighting sin, and express his love to others as a reflection of our intimate relationship with him–we are to be living proof he dwells within us
Supernatural love, and God's own righteousness, are made available to us through Jesus' sacrifice, offered out of love, but it is something we need to work to mature into
1 John 4:7-12
Dear friends, let us love one another, for love comes from God. Everyone who loves has been born of God and knows God. Whoever does not love does not know God, because God is love. This is how God showed his love among us: He sent his one and only Son into the world that we might live through him. This is love: not that we loved God, but that he loved us and sent his Son as an atoning sacrifice for our sins. Dear friends, since God so loved us, we also ought to love one another. No one has ever seen God; but if we love one another, God lives in us and his love is made complete in us
Isn't that amazing?
I am tearing up just thinking about it
Honestly, re-read the passage above if it does not shock you, and re-read it until it does(!), as the death of Jesus requires participation on our part in order to bring its purpose to full completion, ie: we are the fruit Jesus bears, just like he instructed us to bear fruit ourselves, but we need to put in effort to "complete" God's plan of sharing his love with the world
James 1:18
He chose to give us birth through the word of truth, that we might be a kind of firstfruits of all he created
John 15:5-8
I am the vine; you are the branches. If a man remains in me and I in him, he will bear much fruit; apart from me you can do nothing. If anyone does not remain in me, he is like a branch that is thrown away and withers; such branches are picked up, thrown into the fire and burned. If you remain in me and my words remain in you, ask whatever you wish, and it will be given you. This is to my Father's glory, that you bear much fruit, showing yourselves to be my disciples
And how does Jesus define who are his disciples?
Those who love their brothers and sisters, just as he did
John 13:34-35
A new command I give you: Love one another. As I have loved you, so you must love one another. By this all men will know that you are my disciples, if you love one another
We are so valuable to God, he sent Jesus to overcome both sin and death, undoing a curse he put a curse on Adam and Eve, but the point was not just to forgive our sins, it was to purify us so we could receive the very spirit of God, something that was rarely available under the old covenant, and achieve the very righteousness of God in our lives
2 Corinthians 5:21
God made him who had no sin to be sin for us, so that in him we might become the righteousness of God
To become "the righteousness of God" is an opportunity we have to set our minds to achieve, as it requires effort, but God's spirit within us guides us toward the very actions, and thoughts, that please him–it is an amazing thing to understand God's heart and will in such a way!
Romans 12:2
Do not conform any longer to the pattern of this world, but be transformed by the renewing of your mind. Then you will be able to test and approve what God's will is—his good, pleasing and perfect will
Remember that is one thing to know the will of God, and another thing to "approve" of it by finding it "pleasing", as sometimes God's will does not agree with our own
John 9:31
We know that God does not listen to sinners. He listens to the godly man who does his will
So What Does It Really Mean To "Complete" God's Love Then?
To shed more light on God's love being "incomplete" unless we love others, in the Greek, the word "complete" means "add what is yet wanting in order to render a thing full, to carry through completely"
That is pretty mind boggling, that John would say God's love was not rendered "full", and on its own, had not been carried through "completely" unless we love others
1 John 4:12
No one has ever seen God; but if we love one another, God lives in us and his love is made complete in us
I seriously cannot wrap my mind around that!
Understanding the full definition of "complete" makes this idea even more incredible, as our ability to understand, and reflect, God's supernatural love completes the very purpose Jesus was sent to the earth: for the forgiveness of sins, and to allow us to share in God's very righteousness, wisdom, love, and power
2 Corinthians 5:21
God made him who had no sin to be sin for us, so that in him we might become the righteousness of God
2 Timothy 1:7
For God did not give us a spirit of timidity, but a spirit of power, of love and of self-discipline
1 Corinthians 1:22-24
Jews demand miraculous signs and Greeks look for wisdom, but we preach Christ crucified: a stumbling block to Jews and foolishness to Gentiles, but to those whom God has called, both Jews and Greeks, Christ the power of God and the wisdom of God
And despite the price it required, look at how excited Jesus was to share God's love and righteousness with us, as it meant opening the door for an incredibly intimate relationship with our creator
Hebrews 12:2
Let us fix our eyes on Jesus, the author and perfecter of our faith, who for the joy set before him endured the cross, scorning its shame, and sat down at the right hand of the throne of God
(For additional context, the word "scorning" in Greek means "think nothing of")
Can you imagine that, Jesus looked at the pain of the cross, and all the suffering he would endure, and dismissed it because of the sheer "joy set before him" for the sake of having us be drawn closer to God
When was the last time you were that excited to share the gospel with someone, even if you thought they would reject it?
*cough*
Looking at the way Jesus was so happy to share God's love with us shows how powerful it is, and how important Jesus felt it was to bring to us
I mean think about it, God stepped down from his throne, knowing he would be beaten, mocked, and die a horrible death, all for the joy of sharing his love with us
Out of love, God values us above his own life
1 John 3:16
This is how we know what love is: Jesus Christ laid down his life for us. And we ought to lay down our lives for our brothers

But, Jesus is not a doormat, and he is not okay with people ignoring or treating his sacrifice irreverently, he openly stated those who obey him are his friends, and that his friends were the select few he laid his life down for–something we should not take lightly as his friendship has conditions attached to it, ie: obedience
John 15:9-14
As the Father has loved me, so have I loved you. Now remain in my love. If you obey my commands, you will remain in my love, just as I have obeyed my Father's commands and remain in his love. I have told you this so that my joy may be in you and that your joy may be complete. My command is this: Love each other as I have loved you. Greater love has no one than this, that he lay down his life for his friends. You are my friends if you do what I command
All The Praise Songs In The World Cannot Make Up For When The Relationship Has No Love Or Intimacy
Simply put, because God is love, Christianity is about one thing: loving God and others
This is over-simplified of course, as learning to sincerely love, and live righteously, is not a switch we wake up one morning and suddenly decide to turn on; becoming spiritually mature is both a process and a journey, there are no shortcuts as it takes time
Hebrews 5:13-14
Anyone who lives on milk, being still an infant, is not acquainted with the teaching about righteousness. But solid food is for the mature, who by constant use have trained themselves to distinguish good from evil
Note that it says "trained themselves to distinguish good from evil", this shows how we must put in effort to learn how to tell the difference between what pleases God and what does not–it is not always automatic, which means sometimes we have to obey rather than go with what feels "right" or most desirable at a given moment
Apart from all the struggles against sin, letting go of old ways, "forcing" ourselves to read the Bible, etc…, Christianity is about loving others as God loved us, ie: sincerely, with patience and forgiveness, and with total humility
Ephesians 4:2
Be completely humble and gentle; be patient, bearing with one another in love
1 John 3:16
This is how we know what love is: Jesus Christ laid down his life for us. And we ought to lay down our lives for our brothers
John 13:34-35
A new command I give you: Love one another. As I have loved you, so you must love one another. By this all men will know that you are my disciples, if you love one another
Look at it like this, we know God demonstrated his love for us by humbly becoming a man, faced tremendous persecution for preaching a message of love, and suffered death on a cross to pay for our sins, but we do not always focus on the fact that he instructed us to love one another with the same level of dedication, patience, and humility–that is much more difficult than viewing Christianity as receiving forgiveness and entrance to heaven
This, mostly ignorant, lack of appreciation and gratitude for God's love appears in our life in a variety of ways, ie: we become unforgiving, easily angered, we gossip, we condemn, we lack compassion, we think we are better than others instead of grieving over their stumbles and praying for them, etc…
I mean honestly, when was the last time you fell on your knees and prayed for your enemies?
Matthew 5:43-48
You have heard that it was said, 'Love your neighbor and hate your enemy.' But I tell you: Love your enemies and pray for those who persecute you, that you may be sons of your Father in heaven. He causes his sun to rise on the evil and the good, and sends rain on the righteous and the unrighteous. If you love those who love you, what reward will you get? Are not even the tax collectors doing that? And if you greet only your brothers, what are you doing more than others? Do not even pagans do that? Be perfect, therefore, as your heavenly Father is perfect
Romans 5:10
For if, when we were God's enemies, we were reconciled to him through the death of his Son, how much more, having been reconciled, shall we be saved through his life!

Umm, given how God died for us even when we were his enemy, raise your hand if you are completing God's love just like Jesus intended with your friends, co-workers, spouse, total strangers, family, children, people that annoy you, etc…
*crickets*
1 John 2:3-6
We know that we have come to know him if we obey his commands. The man who says, "I know him," but does not do what he commands is a liar, and the truth is not in him. But if anyone obeys his word, God's love is truly made complete in him. This is how we know we are in him: Whoever claims to live in him must walk as Jesus did
Get on it
Facebook Comments
comments