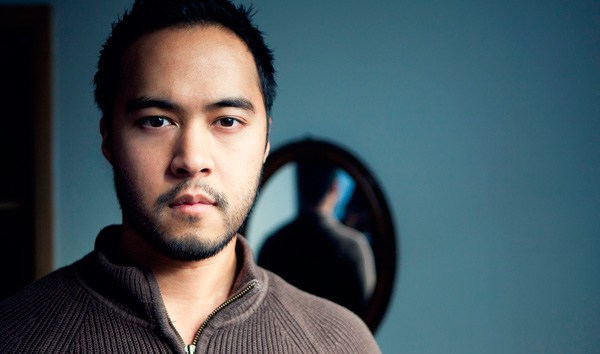 Every Christian reads the Bible in some form or another, whether online, on their phone, or a physical copy; Christians have greater access to the Word than ever before. However, the challenge is not *just* to read our Bibles regularly, but for us to actually do what it says inside of them! Uh oh…
If You Were Starving, Would You Pay For Food Knowing You Would Get No Benefit From It?
I mean honestly, there is no shortage of people who openly admit they do not read their Bibles "as often as they should", but regardless of whether people read their Bibles a lot or a little, we know the real challenge is learning to apply what is inside of the Bible to our personalities and character
James talks about people who read the Bible without applying it as those who look into a mirror and immediately forget what they look like
In the moments where we receive it, the Bible's truth is incredibly powerful, encouraging, tangible, and real, but if we turn our hearts away from it, not even the memory of its power remains
This does not mean the Bible loses its power when we take our eyes off of it, James meant that people who hear/read without truly absorbing the wisdom in a life-changing way, make the Word powerless within them
Here is this article's key verse (repeated for emphasis!):
James 1:22
Do not merely listen to the word, and so deceive yourselves. Do what it says
James 1:22
Do not merely listen to the word, and so deceive yourselves. Do what it says
James 1:22-25
Do not merely listen to the word, and so deceive yourselves. Do what it says. Anyone who listens to the word but does not do what it says is like a man who looks at his face in a mirror and, after looking at himself, goes away and immediately forgets what he looks like. But the man who looks intently into the perfect law that gives freedom, and continues to do this, not forgetting what he has heard, but doing it—he will be blessed in what he does
Look at what James is saying:
"Everyone, do not just read the Bible or listen to sermons and think your work is done, if you think that is all there is you are deceiving yourselves. We have to actually change our lives according to what we hear, not just smile and nod our heads on Sunday!"
Look at like this, Christians often force themselves to read, study, memorize, discuss, etc… the Bible, but some times have very little application of the Word in our daily lives, which means it has very little, or in some cases no, value
For example, yes, we all know the Bible tells us to love God and others, be charitable, forgive each other, stop sinning, etc… but if we just listen to these things without applying them, what value does it have to us?
Can knowledge without application save us or earn us any reward in heaven?
Please read the passage from James below with my adjustment of "deeds" to read as "corresponding action" as that is a more accurate reflection of the Greek, but please note this not about contending we are saved entirely through works instead of grace or anything like that, we are still required to put our faith in God and cannot earn his grace and mercy through works, but we must be aware of how Jesus commanded us to obey his commands as a reflection of our love for him, which shows we must have corresponding action in our lives as an expression of our faith
John 14:23-24
If anyone loves me, he will obey my teaching. My Father will love him, and we will come to him and make our home with him. He who does not love me will not obey my teaching
James 2:14-17
What good is it, my brothers, if a man claims to have faith but has no [corresponding action]? Can such faith save him? Suppose a brother or sister is without clothes and daily food. If one of you says to him, "Go, I wish you well; keep warm and well fed," but does nothing about his physical needs, what good is it? In the same way, faith by itself, if it is not accompanied by action, is dead
Reading the Bible without doing what it says is like being stranded in the desert with no food or water, and then paying all of our money to eat food that has zero calories and will do nothing to save or benefit us in any way
Not exactly a productive thing to do, so why do we do it all the time with the amazing wisdom and righteous guidance found in the Bible?
We Treat Pastors And Popular Christian Authors A Lot Like Inspirational Speakers And Life Coaches
A statement to be sure, but the reality is, people often approach those "aha!" moments in their Christian walk much like a lot of people approach inspirational speakers or life coaches outside of church, ie: they chase after those moments, but quickly forget their wisdom and do not apply them long-term
That sounds challenging, but think about it, isn't it odd when we read the Bible, hear a good sermon, get godly advice from a friend, etc…, and feel that inspiration of new knowledge, we often do nothing to apply it to our lives in a meaningful way, sometimes forgetting it altogether–in some cases quickly!
Isn't that weird considering we have put our faith in Jesus?
I mean, it is not like we are getting excited over a message that says "you can lose 15lbs!" or "learn how to be a winner through by following these three simple steps!", we are getting excited over the very Words of Life as given to us by the author and perfecter of our faith: God himself!
When we hear the word, it is a mixture of God's very spirit within us and our souls, responding with joy at the truth and wisdom in the Bible
But, without applying this initial excitement and turning it into life-changing wisdom, how is it different than getting excited over hearing an inspirational speaker and then not doing much afterwards to apply their guidance to our lives?
Not much!
This is not exactly an old problem, as Jesus talked about this very issue in the parable of the sower, ie: people receiving the Word with joy, but because the soil is shallow, there is no real growth
Luke 8:13
Those on the rock are the ones who receive the word with joy when they hear it, but they have no root. They believe for a while, but in the time of testing they fall away
We are all guilty of doing this to some degree, and in some areas more than others
Without naming specific ministries, and with no negative sentiment, massive Christian empires in recent times have been built on simple teachings that make people feel good in the moment but do not bring them to maturity, nor do they ask them to
In addition to those types of ministries, there are others that preach messages of maturity and have grown to be tremendously successful, but because people do not apply the messages after getting excited after first hearing them, they are rendered just as ineffective
Even further, look at the Bible itself, it is filled with teachings geared for Christians of all different levels of spiritual maturity
It has the very words of Jesus, and those who walked with him, recorded for us to learn, study, and follow, yet we still struggle to apply the Bible to our lives, but it is not for lack of its availability or thoroughness, nor is it due to a lack of God's power to act righteously within us
Since this is such a big, but old issue, why is it so rampant?
The Greatest Barriers To Growth: Being Content In Our Relationship With God And With Our Spiritual Condition
Our Christian culture is a mixture of two extremes when it comes helping people come to maturity, mainly by teaching to "not judge others" to the point where there is no accountability or by going to the other extreme and being condemning to the point where people are turned away or feel not good enough–both examples display a lack of love, and at the height of their extremes, both ideologies fail
But, most importantly, we should not rely on other people to step in and encourage us towards greatness:
We should never be satisfied with our spiritual condition, knowing full well God gave us the power to be re-made in his likeness here on earth both in righteousness and love for one another
1 John 14:12-17
No one has ever seen God; but if we love one another, God lives in us and his love is made complete in us.
We know that we live in him and he in us, because he has given us of his Spirit. And we have seen and testify that the Father has sent his Son to be the Savior of the world. If anyone acknowledges that Jesus is the Son of God, God lives in him and he in God. And so we know and rely on the love God has for us
God is love. Whoever lives in love lives in God, and God in him. In this way, love is made complete among us so that we will have confidence on the day of judgment, because in this world we are like him
2 Peter 1:3
His divine power has given us everything we need for life and godliness through our knowledge of him who called us by his own glory and goodness
How Can We Make God's Love Complete In Us Through Better Bible Study?
When it comes to realistically applying the Bible's teachings, instead of memorizing Philippians, reading X chapters a night, doing our daily devotionals even though they feel like chores, etc… try focusing on one or two major scriptural concepts a week and actively think of ways we can apply those godly characteristics to our lives
Remember, the point of Bible study is not to just "read" the Bible, it is to absorb and apply its wisdom in ways that change us to be more like God
For example, if we want to learn to be more forgiving, think of people we need to forgive in our lives, taking time to carefully think about this and make a list for reference, then pray for help to forgive them, letting go of anything they did to hurt us. Afterwards, we should put that into action by trying to make amends with the people if it makes sense to do so!
I mean honestly, can you imagine how doing that with one major concept a week would change your life, it would be unrecognizable in no time at all!
Just make sure that after each week you go back and review as many lessons as you feel you need to, taking time out of your life to do so
Using these types of concrete steps is a more realistic way to approach true life change rather than floating between "pump up" messages and "feel good" sermons from guest speakers or viral videos
(In re-reading this last section, I am laughing because it ironically sounds like something a Life Coach would say!)
Facebook Comments
comments