In order to express our feelings, we should stop using the word "love" like it was a profanity. What am I talking about?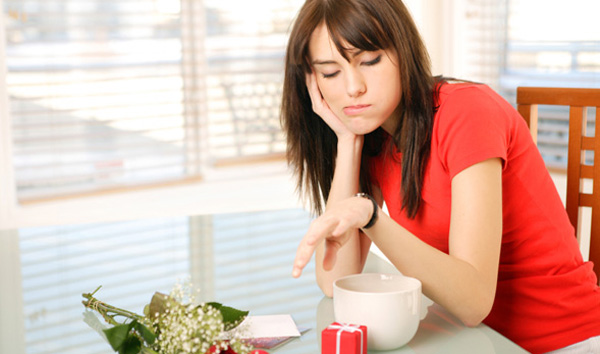 In order to express our feelings, we should stop using the word "love" like it was a profanity.
What am I talking about?
When's the last time someone stubbed their toe and remarked:
"My toe just came into unexpected, forceful contact with a stationary object. The result is both painful and surprising, I wish that didn't happen."
No, from my experiences in these types of situations it's much more common for people to react by jumping up and down like they are at a 1950's sock hop and utter words they wouldn't use at say, a kindergarten recital.
Beyond the retro hilarity, my point is that people often use generic, over generalized words to express thoughts or emotions that are much more specific or precise.
One thing that I've learned in life is that the word "love" can be interpreted very differently depending on the context. There's erotic love, platonic love, and everything in between. In fact, when you get right down to it each individual has their own set of criteria for determining what love is.
Love is a universal concept, but society has never been able to give the word "love" a universal definition.
For the most part, love's unique interpretation is part of the human experience and is based both on the environment we were exposed to and our personal, cognitive assessment of the idea itself.
In North America, the words "I love you" when spoken in a romantic context have a powerful effect that very few three word sentences do. But why? The meaning is so subjective and open for interpretation.
For example, when someone says "I love you" what does it mean? Unless we know the person well, how can we really know what they mean?
Instead of using this bland Hallmark statement which seems to make people swoon with delight, wouldn't it be helpful if people were more specific and said things like:
"You are the most amazing person I've ever met, please validate my existence and think the same thing about me""I would do anything for you as long as we're sleeping together"
"I really admire you and thoroughly enjoy being your friend, as long as you keep getting me backstage"
"I appreciate the way you make me feel, but when the ego boost stops so will my phone calls"
"You're a wonderful person of course I'll wait for you, unless something else better comes along"
"You're more valuable to me than anything. Well, at least in the first few months of our relationship anyways. After that I'll treat you just like everyone else. Actually, probably worse because I don't even treat my friends nicely and I really don't like myself"
Okay so I'm a little jaded but still, the point carries through like a hot knife through the butter of what people try to pass off as "love."
With meanings like that I would prefer to have someone tell me to go "F" myself so I know to move on and not waste my time.
So here's my next social experiment, the next time I hear anyone, and I mean anyone, tell someone else they love them I'm going to ask them what the word "love" means to them.
Facebook Comments
comments