Regardless of a couple's best intentions and desires to present the most likable sides of their personalities forward, at any point in a relationship, the shiny sparkles have a potential to fade away in the flash of an eye unless there is a solid foundation As a couple, it is important to be able to tell a partner when their behavior, attitude or friends are impacting the relationship in a way that is not healthy, because it is in their response that shows how strong the relationship really is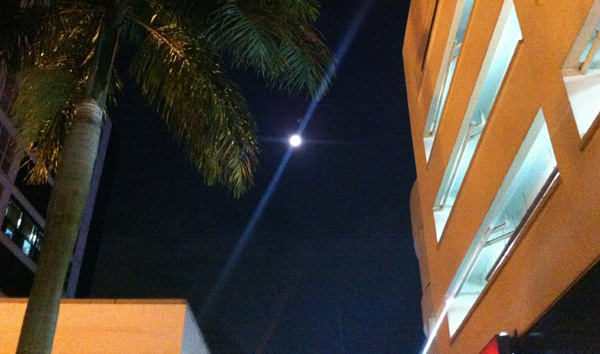 Regardless of a couple's best intentions and desires to present the most likable sides of their personalities forward, at any point in a relationship, the shiny sparkles have a potential to fade away in the flash of an eye unless there is a solid foundation
As a couple, it is important to be able to tell a partner when their behavior, attitude or friends are impacting the relationship in a way that is not healthy, because it is in their response that shows how strong the relationship really is
Nuh-uh!
No matter how good a relationship is, there are always going to be times when negative situations need to be addressed as life is filled with opportunities to solve problems and challenges
Navigating these times is a good way to get to know a partner as some of these negative situations revolve around their behavior, attitude or even their friends
It is an interesting experience to watch how someone reacts to having something constructively pointed out as an improvement point, as it is a chance for them to show how responsive or respectful they are of someone's feelings
Of course, if someone walks up and voices their opinion by yelling and screaming at the other person that is bound to start a negative discussion, but if someone voices a concern in a rational, positive way but the request gets a "Nuh-uh!" reaction that shows partner is in denial or just doesn't want to hear anything about the topic, it is a reflection of deeper personality and communication issues
Neither one is a good thing!
How Should Someone React To Their Partner Not Having Healthy Emotional And Physical Boundaries
I am sure at some point everyone has been in a situation where a partner has one of those "friends" they like to hang out with that you know they have inappropriate feelings for, have lingering doubts about a co-worker that seems a little friendly toward a spouse, or we have dated that girl who flirts and hangs off one of our friends while at Disneyland right in front of us
In these situations we are faced with the decision to either say something or do something, or, sit by and passively watch our lives become miserable as we lower our self-esteem under the guise of "being patient" with a partner
Most times, people generally don't go out of their way to address situations early as they feel it is confrontational, but it usually winds up biting them later
So what is the recommendation?
Do you and your partner a favor and do not back away from difficult conversations as they are the key to growth for both of you, even if your partner doesn't see or understand what you are saying, the problem still needs to addressed anyway
Also, if your partner just doesn't understand what is going on and never seems to "get" you, chances are you are probably in the wrong relationship
If You Can't Take The Heat, Get Out Of The Relationship
Whether it is a crush your partner has, a marriage proposal that never comes, a vacation that never gets planned, children that never get born or a career change that never takes place, always make sure to keep your best interests at heart by purposefully raising issues with your partner as they come up
Don't wait idly by hoping problems just go away because they probably won't or they wouldn't be problems in the first place and they will only fester overtime which will create anger, resentment, and animosity
And, most of all, by standing up for yourself you will be someone that you respect!
Facebook Comments
comments