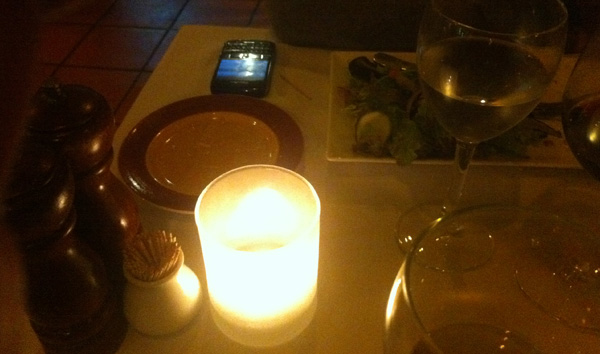 I arrived in Vietnam a few days ago to work on a big web portal for Walmart, and was reminded of what it means to feel blessed as I am surrounded by unescapable poverty on all sides. Our culture encourages us to reach for "more", making it easy to forget how much we already have, and how much we can help others with–seeing people living in the dirt puts things in perspective
It is no secret there are poor people everywhere, not just abroad but in America as well, though we often do not feel motivated to help them to the point where we actually do something that breaks our daily routines
Today as we were walking down one of the main streets in downtown Saigon, just as we passed by Louis Vutton (how ironic), I saw a man who was hunched over and was crippled to the point where he could barely walk. I had a few dollars in my pocket that I gave, and as soon as I did a girl that looked about eight years old ran up with another child who was probably around four or five. The girl followed us begging and pleading for money, which was sad since I had none to give but I do not think she understood
The sadness in her voice was crushing as she followed us down the block, and I felt overwhelmed at the fact that there are so many people living difficult lives, even amongst the growing wealth found in Saigon as major shopping centers and international brands are coming in due to the country's blossoming economy
In general, I have started thinking a lot about how I spend my money as it relates to benefiting God's kingdom, and I know I can improve on this as finances should be used for more than just tithing at church once a week
Money is a good tool to provide us with what we want, but whether we use it for good, bad, or just pointless purposes, depends entirely on what we want in the first place
For example, Jesus told us to use material wealth to win people over to God
Luke 16:9
I tell you, use worldly wealth to gain friends for yourselves, so that when it is gone, you will be welcomed into eternal dwellings
However, if we are more interested in buying a new car, wearing new clothes, eating at fancy restaurants, etc… than being "welcomed into eternal dwellings" because we brought others into the kingdom, that is a very revealing statement about where our priorities are, ie: focused on the selfish "now" or on helping others and furthering our place in eternity
If we are not as focused on wanting to help others, and see them come to God, we are going to prefer using money to buy "things" or entertain ourselves
This concept seems transparently selfish when we write it down, but it is very easy to have the wrong perspective on money as there is always more "stuff" to buy rather than donate to charity or use it to directly help people we know we are in need
In a further inspiration towards charity and kindness, Jesus was very specific about how we are going to be judged based on the level of charity we show to others
This is a long quotation, but please read the entire thing as Jesus is beyond clear about his position regarding helping others who are in need!
Matthew 25:31
When the Son of Man comes in his glory, and all the angels with him, he will sit on his throne in heavenly glory. All the nations will be gathered before him, and he will separate the people one from another as a shepherd separates the sheep from the goats. He will put the sheep on his right and the goats on his left
Then the King will say to those on his right, 'Come, you who are blessed by my Father; take your inheritance, the kingdom prepared for you since the creation of the world. For I was hungry and you gave me something to eat, I was thirsty and you gave me something to drink, I was a stranger and you invited me in, I needed clothes and you clothed me, I was sick and you looked after me, I was in prison and you came to visit me'
Then the righteous will answer him, 'Lord, when did we see you hungry and feed you, or thirsty and give you something to drink? When did we see you a stranger and invite you in, or needing clothes and clothe you? When did we see you sick or in prison and go to visit you?'
The King will reply, 'I tell you the truth, whatever you did for one of the least of these brothers of mine, you did for me'
Then he will say to those on his left, 'Depart from me, you who are cursed, into the eternal fire prepared for the devil and his angels. For I was hungry and you gave me nothing to eat, I was thirsty and you gave me nothing to drink, I was a stranger and you did not invite me in, I needed clothes and you did not clothe me, I was sick and in prison and you did not look after me'
They also will answer, 'Lord, when did we see you hungry or thirsty or a stranger or needing clothes or sick or in prison, and did not help you?'
He will reply, 'I tell you the truth, whatever you did not do for one of the least of these, you did not do for me'
Then they will go away to eternal punishment, but the righteous to eternal life
Yikes, that is pretty serious as Jesus is definitely not happy with people who turn a blind eye to those in need
Think of it like this, we are told to love one another, but what sort of mental process do we go through in order to "ignore" people who are in obvious need around us?
The only way to do this is to remove our sense of compassion, otherwise we would feel guilty and terrible for not doing anything to help them
If we do not have compassion, or corresponding actions, for people who are in need, it is impossible to say we love them
1 John 3:16-18
This is how we know what love is: Jesus Christ laid down his life for us. And we ought to lay down our lives for our brothers. If anyone has material possessions and sees his brother in need but has no pity on him, how can the love of God be in him? Dear children, let us not love with words or tongue but with actions and in truth
However, in the passages above, note that both Jesus and John make the distinction to say we are supposed to help our "brothers" without question, not just every random person
This is not a hard and fast rule of course, but their focus was to say that if people are Christians, we should bend over backwards to help them–Paul and James re-affirm this point as well
Romans 12:13
Share with God's people who are in need. Practice hospitality
James 2:14-17
What good is it, my brothers, if a man claims to have faith but has no deeds? Can such faith save him? Suppose a brother or sister is without clothes and daily food. If one of you says to him, "Go, I wish you well; keep warm and well fed," but does nothing about his physical needs, what good is it? In the same way, faith by itself, if it is not accompanied by action, is dead
James even goes so far as to say that anyone who wishes their brothers and sisters in Christ to be "well" without helping them has a faith that is "dead"
That is blunt!
I encourage us not just to help people after seeing them suffer in extreme poverty, dire circumstances or help others because it is Christmas/Thanksgiving/etc…, but to also remember the people in our churches that can barely make ends meet in their daily lives–even the smallest bit of help can make a difference in ways that are humbling to understand
Some suggestions on how to help others by altering our lives in very small ways: skip a few dinner nights out during the week, buy gift certificates for clothes the next time you feel a shopping splurge coming on, make sure to give our old clothes away instead of letting them go to waste in the closet, etc…
Also, if you do not know people to give things to, donate them to your church so they can distribute them!
Even if we do not have material things to offer, we almost always have time we can give to others–time can be more valuable than money depending on someone's situation or particular need
But, most importantly, remember that we should give not just of our excess, since giving of our excess is only giving away what we would never miss anyways–hardly noble!
Mark 12:41-44
Jesus sat down opposite the place where the offerings were put and watched the crowd putting their money into the temple treasury. Many rich people threw in large amounts. But a poor widow came and put in two very small copper coins, worth only a fraction of a penny
Calling his disciples to him, Jesus said, "I tell you the truth, this poor widow has put more into the treasury than all the others. They all gave out of their wealth; but she, out of her poverty, put in everything—all she had to live on"
Facebook Comments
comments