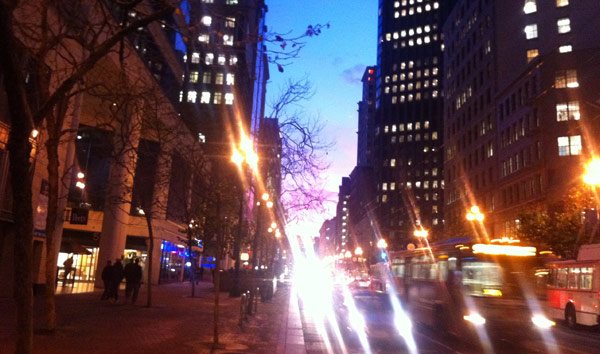 After having been mugged and rendered incapacitated for the last month, I have had a lot of time to think about life in general. In particular, I have focused on areas I want to improve in myself, and I have come to the understand that, despite a lot of progress, I am struggling to trust God with every area my life
In nintey-five percent of my Christian walk, I will, without a second thought, act in accordance with God's love and mercy, but there are still some things I hold out on him over
For example, I am almost three months behind in getting paid, so I reduced my tithing and feel awful about it
(Uh, as I was writing this I just got paid–God is hilarious! I reset my tithes back to what they were before, so that issue is resolved!)
Other than money, I started looking back on other areas of my life that I have held onto tightly, and reflected that holding onto anything in this world over God usually meant I was using it as a source of strength, identity, reassurance or security
For example, in my last article I talked about how my desire to be in a relationship was the focal point of my life, while at the same time I was holding onto various destructive vices that caused me, and a lot of others, a great deal of harm
As part of my healing process in the past, I can honestly look at myself and admit there were behaviors, and attitudes, I had a lot of difficulty letting go of as I had used them as crutches to get me through life, rather than turn to God in faith, seeking him for strength and healing
For example:
When I had money issues because I lived outside my means, I would continue to spend money on ridiculous things even when I hit rock bottom financially
When I felt rejected or alone, I would get drunk or high and turn into a video game or movie vegetable for days on end without even answering my phone
I often turned to things like porn, flirting or negative relationships for reassurance when I felt sad or depressed
Whenever someone made me feel upset, uncared for, betrayed, etc…, I would play scenarios in my head over and over where I said mean things back to them, dwelling in bitterness
Instead of working hard at my job, or resolving conflicts, when people made me upset and were unreasonable, I fiddled around and wasted time talking to co-workers, listening to music, playing games on the internet, etc… as if I suddenly had a right to do so because of how I was being treated
The important thing I learned in overcoming these things and letting them go as coping mechanisms, is that they were not the root of the issues I had, they were just the symptoms, and the enemy had me so caught up in the repetitive cycle of:
Clean conscience and strength
Weakness
Temptation
Sin
Guilt
Seek forgiveness
Clean conscience and strength
Weakness
Temptation
Etc…
It took me years to overcome some of my destructive tendencies, and not just because I was stubborn and refused to trust God , but because I did not understand they were just symptoms of larger emotional issues that I had not dealt with from my childhood
I mean really, nobody woke up one day and developed a sudden drug addiction out of the blue, just like nobody woke up and said "I want to be in an abusive relationship and stay in it so long I get even more damaged than I was before!"
However, that was the way I was looking at my issues, as if they were standalone problems without deeper causes
The truth is, we often get so caught up in things we lose focus on the fact that many of our problem areas are just symptoms of larger issues, ie: poor upbringings that gave us low self-esteem issues, etc…
I know nobody has experienced this (/eyeroll), but let's take the area of bad relationships as an example, I kept walking into various negative situations in my early adult life because I saw benefit there, ie: quick, easy validation (quick, unconditional, temporary emotional gratification is often a good sign something is a negative crutch)
At one point, when discussing relationship issues, a friend in my recovery group asked:
"What is with you always dating beautiful women?"
The first thing that popped into my head was completely embarrassing, so of course I had to say it:
"Because it is easier to ignore their emotional problems"
*crickets*
Even though I received temporary validation, which caused me to justify putting up with a lot of negativity, I did not look past the bad relationships to see I had a massive wound from my abusive childhood that had not healed
If someone said they would put up with abuse just for the sake of being able to call someone their girlfriend we would think it is kind of odd, but, for various reasons, I saw it as being perfectly acceptable
The reality was, even though I knew I had a big wound that needed healing, the enemy had me so wrapped up in the symptoms of my issues I was overwhelmed and could not deal with the source
In fact, it got to the point where I was terrified to let go of my crutches because I did not know life any other way
How could I live life without living a highfalutin (a funny word!)  lifestyle, and how could I be without a girlfriend even if the relationship was poison?
These things ate away at me to the point where I became completely empty inside, while important pieces of my personality and identity were wrapped up the crutches I leaned on
And this was not at a time when I was separated from God either
It was a dramatically polarized time in my life that God used to show me how we can have all the appearance of loving and seeking him, even with the best of intentions, but still have issues that are preventing intimacy because deep down we are too scared to let go of our crutches and truly trust him with our lives
That time in my life helped me understand the difficulties others go through with a lot of empathy, but it also showed me that getting out of our ruts is easier than we think
We just need to have the same faith we exercised when we accepted Jesus, turning to him again to say:
"I believe you can heal me and I will lay down my crutches!"
God is not short on healing powers, emotionally, physically or spiritually
The reality is, we call on the very same God who created everything in existence, so it is kind of amusing to think we hold out on trusting him to fix our wounds as if he was incapable or does not want to see us be healed–the enemy would love us to stay at arm's length with God as our sin, and reluctance, separates us from his healing power!
1 Peter 5:6-7
Humble yourselves, therefore, under God's mighty hand, that he may lift you up in due time. Cast all your anxiety on him because he cares for you
Psalm 147:3
He heals the brokenhearted and binds up their wounds
Isaiah 59:1-2
Surely the arm of the LORD is not too short to save, nor his ear too dull to hear. But your iniquities have separated you from your God; your sins have hidden his face from you, so that he will not hear
Facebook Comments
comments