Sometimes people ask us questions about Christianity that stump us or even leave us questioning what we thought we knew--how are we supposed to respond in situations like this?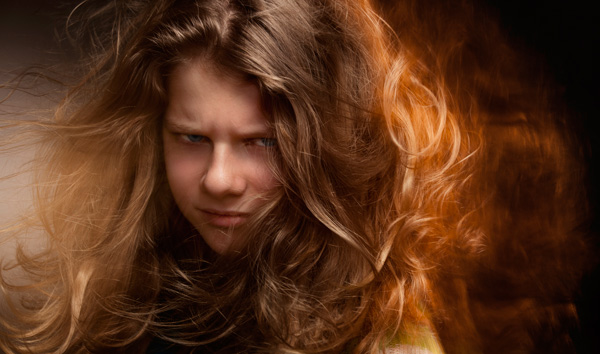 Sometimes people ask us questions about Christianity that stump us or even leave us questioning what we thought we knew–how are we supposed to respond in situations like this?
"What Not To Do"
Okay, so let's start with the obvious: when asked a tough question, do everything you can to not get defensive
I know, news and sports at 11, what a challenging thought!
But seriously, everyone has talked with someone who has gotten defensive, and it is not a pleasant experience
Defensive people get irrational and overly upset when asked questions they can't answer or when someone challenges what they think, and who wants to talk to someone like that?
Also, I don't think many people are open to hearing a message that speaks of a loving God when someone is yelling at them in response to their Bible questions
"Hey dummy, God loves you, stop questioning it and just accept the blood of Jesus, it is the right thing to do!"
Um, okay…
Make Sure You Know What Type Of Question You Are Answering Before You Respond
When talking about Christianity, make sure you understand the nature of the question being asked before answering
Okay, like duh, right?
Well, maybe not…
For example, someone might ask a sincere question about Christianity out of curiosity or genuine interest, and you may know that the person is probably not going to attack you if they don't like what is said
But, then there are the times someone asks a question with the intent of trapping you into saying something that would make you look bad or they know the question is really difficult to answer in the first place
Not just atheists do this, sometimes people from other religions do it, as well as Christians who are questioning what they believe
Depending on which type of situation you find yourself in, be careful about your answer as you may need to respond with gentle patience or you may need to shut someone down who is challenging you in the hope that you stumble publicly or personally
An Important Lesson From The Master: Know When To Be Patient And When To Punch
When I think about theological and philosophical discussions about Christianity, or religion in general, I consider how Jesus spoke with people not only in the gentle, patient scenarios, but also in the aggressive, confrontational situations as well
Jesus is well known for speaking to people with kindness, honesty, and patience, but he also faced some of the most aggressive debates known to man
Think about it like this, Jesus knew that the people he was having heated discussions with wanted to kill him, and that the words he spoke caused riots they were so controversial, but he didn't hold back when speaking God's wisdom, and he didn't pull punches when responding to people that challenged him
(So how is it that we get nervous or scared when talking about God with our best friends?)
John 7:25-31
At that point some of the people of Jerusalem began to ask, "Isn't this the man they are trying to kill? Here he is, speaking publicly, and they are not saying a word to him. Have the authorities really concluded that he is the Christ? But we know where this man is from; when the Christ comes, no one will know where he is from."
Then Jesus, still teaching in the temple courts, cried out, "Yes, you know me, and you know where I am from. I am not here on my own, but he who sent me is true. You do not know him, but I know him because I am from him and he sent me."
At this they tried to seize him, but no one laid a hand on him, because his time had not yet come. Still, many in the crowd put their faith in him
I don't know about you, but I haven't caused a riot lately!
Not All Questions Have "Answers"
To be fair, even though Jesus had an answer for everyone, he didn't always respond with Bible verses he memorized at Sunday school
The simple reason is, some questions just don't have simple answers, and a lot of questions don't have answers a non-Christian will understand or accept if we use the Bible as a way of proving our case
Mark 12:15-21
Then the Pharisees went out and laid plans to trap him in his words. They sent their disciples to him along with the Herodians. "Teacher," they said, "we know you are a man of integrity and that you teach the way of God in accordance with the truth. You aren't swayed by men, because you pay no attention to who they are. Tell us then, what is your opinion? Is it right to pay taxes to Caesar or not?"
But Jesus, knowing their evil intent, said, "You hypocrites, why are you trying to trap me? Show me the coin used for paying the tax." They brought him a denarius, and he asked them, "Whose portrait is this? And whose inscription?"
"Caesar's," they replied.
Then he said to them, "Give to Caesar what is Caesar's, and to God what is God's."
Luke 20:1-8
One day as he was teaching the people in the temple courts and preaching the gospel, the chief priests and the teachers of the law, together with the elders, came up to him. "Tell us by what authority you are doing these things," they said. "Who gave you this authority?"
He replied, "I will also ask you a question. Tell me, John's baptism—was it from heaven, or from men?"
They discussed it among themselves and said, "If we say, 'From heaven,' he will ask, 'Why didn't you believe him?' But if we say, 'From men,' all the people will stone us, because they are persuaded that John was a prophet."
So they answered, "We don't know where it was from."
Jesus said, "Neither will I tell you by what authority I am doing these things."
You have to admire his style right?
I mean honestly, how could we answer questions like these by quoting Bible verses?
"Well, John 3:16 says…"
If Jesus didn't use , there is definitely a lesson to be learned here
So just remember, when people are trying to trap us, we have to think creatively while under pressure and use every tool at our disposal, don't just think "oh no!" and panic
When You Don't Have An Answer, Don't Beat Yourself Up, Be Humble And Learn
While visiting a friend's church, I was introduced to the idea of Calvinism which was founded by a man (John Calvin) who believed that praying in tongues was contrived and useless for spiritual growth, and the people also believed that the Holy Spirit is not at work any more, that there is no such thing as prophecy, tongues, or any gifts of the spirit now that we have the "perfect" Bible–but best of all, they said anyone who believed differently were deceived and not among the elect
Pretty circular!
Oh, and did I mention they did not believe in miracles any more either
All in all, a pretty boring, "safe" version of Christianity that lacked both power and a relationship with God–what kind of God would he be if he just sat there passively watching us all day?
However, when I was sitting there with these people, being personally yelled at by their pastor because I did not believe what they did, I was overwhelmed with humility because I had no idea how to refute their theology because I didn't know enough about the Bible
In total anguish, and professional embarrassment as I thought I had studied, that I had no answers, I turned inward and cried out saying:
"God, answer these people!"
In that moment when I was expecting to be filled with inspiration, God totally stunned me by saying:
"These people have no relationship with me"
Um, yikes…
Not the answer I was looking for, but God's word at that moment made it clear that I didn't know enough theology, and that these people needed prayer as they believed God existed, but didn't actually know him–incorrectly thinking you have salvation, or a relationship with God, is worse than not knowing God at all
Revelation 3:16
So, because you are lukewarm—neither hot nor cold—I am about to spit you out of my mouth
The experience with the Calvinists was one that God used to push me into further into studying the Bible as it was the first time I could see that accurate theology is not important to just "win" arguments, but it is important for the sake of someone's soul and to help coach their walk with God
Getting hit in the face was definitely a wake up call, and one that I still learn from even just talking about it now
We Always Control How We Respond
When someone puts us in a corner, and it will eventually happen, whether through an innocent question or one that is meant to aggressively challenge our relationship with God or Christianity itself, the key thing is to not get upset or flustered, just stay calm, and don't say or do anything to make the conversation go in a negative direction
An easy thing to say, but a much harder thing to do!
1 Peter 3:15-16
But in your hearts set apart Christ as Lord. Always be prepared to give an answer to everyone who asks you to give the reason for the hope that you have. But do this with gentleness and respect, keeping a clear conscience, so that those who speak maliciously against your good behavior in Christ may be ashamed of their slander
Facebook Comments
comments