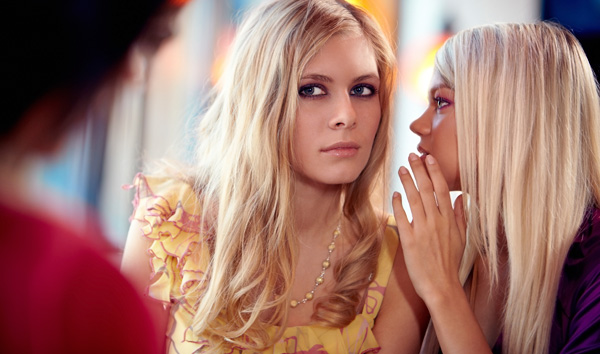 The power of sin is so strong it was only broken by God sacrificing a piece of himself to overcome it–no other power could defeat sin and death! So why do Christians gossip and look down on one another as they struggle against things only God himself has the power to overcome? Are we so perfect?
Everybody Sins, But Not Everyone Has The Courage To Openly Discuss Their Weaknesses
Okay, everybody, raise your hand if you are free from all sin and temptation!
*crickets*
Right, that is what I thought!
No one is free from sin, this is a simple fact of our existence
1 John 1:8
If we claim to be without sin, we deceive ourselves and the truth is not in us
Regardless of what we are tempted by, how reluctant we are to admit it, or what anyone tries to tell us, we willingly choose to sin because something about it is appealing to us
James 1:14
But each one is tempted when, by his own evil desire, he is dragged away and enticed
Even though this point can sometimes be difficult to accept, being able to acknowledge the reality of even our darkest inclinations, as well as be able to share them with God, and those whom we trust without shame or fear of condemnation, is one of the most beautiful parts about Christianity–it is both a gift and command from God!
James 5:16
Therefore confess your sins to each other and pray for each other so that you may be healed
1 John 1:9
If we confess our sins, he is faithful and just and will forgive us our sins and purify us from all unrighteousness
However, to be completely blunt, this amazing, loving way of interacting with one another by sharing our struggles is almost totally absent within Christianity today
But why is that?
The answer is simple: people are afraid of facing judgment and condemnation, which is only born of the enemy, not the love of God
What If God Looked Down On Us For Our Sin And Did Not Show Mercy?
Does God look down on us when we offer things up to him with humility, and a sincere heart filled with a desire to change?
Of course not!
1 Peter 5:6-7
Humble yourselves, therefore, under God's mighty hand, that he may lift you up in due time. Cast all your anxiety on him because he cares for you
So why would we, a people who claim to know, and love God, not share his same burning, passionate desire to see everyone around us set free, without showing a hint of judgment over even the most heinous sins?
Instead, it is common that we gossip and look down on one another in judgment as if we are so perfect ourselves–what part of God's personality are we reflecting when we act this way?
None!
Luke 6:37
Do not judge, and you will not be judged. Do not condemn, and you will not be condemned. Forgive, and you will be forgiven
However, it needs to be made very clear that we are supposed to approach one another when we see active, continuous sin taking place in the lives of other Christians, but this should be done with love, and respect–modeling after God's own character, which allows us to avoid the trap of being judgmental
Galatians 6:1
Brothers, if someone is caught in a sin, you who are spiritual should restore him gently. But watch yourself, or you also may be tempted
1 Corinthians 5:12
What business is it of mine to judge those outside the church? Are you not to judge those inside?
Also, note that in the scripture above, the word "judge" does not mean condemn, in Greek the word is "krino", which means to review or scrutinize with the intent of objectively determining right from wrong, not club people in the head with religious, unloving condemnation
We Expect God To Forgive Us, So Why Would We Not Want The Same Forgiveness To Be Shown To Others?
Remember that Jesus came to heal the sick, not the well, just as we were, and often still are, filled with hurts and sicknesses that need God's healing
Luke 5:31-32
Jesus answered them, "It is not the healthy who need a doctor, but the sick. I have not come to call the righteous, but sinners to repentance"
When we judge and condemn others for their spiritual and emotional illnesses, we are literally making a statement that we think they do not deserve God's healing or forgiveness
Romans 2:1-4
You, therefore, have no excuse, you who pass judgment on someone else, for at whatever point you judge the other, you are condemning yourself, because you who pass judgment do the same things. Now we know that God's judgment against those who do such things is based on truth. So when you, a mere man, pass judgment on them and yet do the same things, do you think you will escape God's judgment? Or do you show contempt for the riches of his kindness, tolerance and patience, not realizing that God's kindness leads you toward repentance?
Now wait a minute, let's really think about that (and read the scripture above in full if you did not!)
Can you imagine standing in front of God's throne and answering for why we condemned, or gossiped about, people for their sins after we expected so much unconditional forgiveness from God during our lives?
What would that say about our character?
Just writing that convicts me, I cannot fathom what the horror of answering to God on this would feel like
"Uh, yeah, well, I just thought that what they did was really bad. What? No, actually, I did not pray for them when I knew they were struggling"
I do not even want to think about it, but it is a scenario many people will face as the result of judging and condemning their fellow Christians
Romans 14:10
You, then, why do you judge your brother? Or why do you look down on your brother? For we will all stand before God's judgment seat
Would you honestly want anyone to stand before God and be judged for anything, knowing full well it might be the very thing that causes them to go to hell?
Would you want anyone to feel that way about you?
Luke 6:31
Do to others as you would have them do to you
Those Who Show The Most Compassion And Love For Others Are Truly Forgiven
As a display of gratitude for the gift of forgiveness and mercy we have been shown, our lives should radiate the joy of what God has forgiven us for, and we should be inspired to bring all people to the same place of freedom and a clear conscience
Hebrews 10:22
…let us draw near to God with a sincere heart in full assurance of faith, having our hearts sprinkled to cleanse us from a guilty conscience and having our bodies washed with pure water
Jesus rebuked people for looking down on those who truly turned away from their sinful lives, as God does not want anyone to die because of sin
We can see this clearly when Jesus forgave the prostitute who came and washed his feet with her hair (how many people can say they seek God's forgiveness with such humility?)
2 Peter 3:9
He is patient with you, not wanting anyone to perish, but everyone to come to repentance
Luke 7:36-47
Now one of the Pharisees invited Jesus to have dinner with him, so he went to the Pharisee's house and reclined at the table. When a woman who had lived a sinful life in that town learned that Jesus was eating at the Pharisee's house, she brought an alabaster jar of perfume, and as she stood behind him at his feet weeping, she began to wet his feet with her tears. Then she wiped them with her hair, kissed them and poured perfume on them
When the Pharisee who had invited him saw this, he said to himself, "If this man were a prophet, he would know who is touching him and what kind of woman she is—that she is a sinner"
Jesus answered him, "Simon, I have something to tell you"
"Tell me, teacher," he said
"Two men owed money to a certain moneylender. One owed him five hundred denarii,and the other fifty. Neither of them had the money to pay him back, so he canceled the debts of both. Now which of them will love him more?"
Simon replied, "I suppose the one who had the bigger debt canceled"
"You have judged correctly," Jesus said
Then he turned toward the woman and said to Simon, "Do you see this woman? I came into your house. You did not give me any water for my feet, but she wet my feet with her tears and wiped them with her hair. You did not give me a kiss, but this woman, from the time I entered, has not stopped kissing my feet. You did not put oil on my head, but she has poured perfume on my feet. Therefore, I tell you, her many sins have been forgiven—for she loved much. But he who has been forgiven little loves little"
Wow…
This shows that not only is judging one another an awful thing, but doing so reflects how little forgiveness we have truly laid hold of in our lives
Do not confuse claiming forgiveness with actually walking in it, as that is the difference between simply being religious vs. spiritual, dead vs. alive
I mean come on, as if we ever did anything to earn God's forgiveness or love in the first place, we should be filled with gratitude and humility over receiving such an amazing gift!
Romans 5:8
But God demonstrates his own love for us in this: While we were still sinners, Christ died for us
Ephesians 2:8-9
For it is by grace you have been saved, through faith—and this not from yourselves, it is the gift of God—not by works, so that no one can boast
Humility And Gratitude Are The Keys To Being Non-Judgmental
The next time you find yourself thinking negatively about someone because of their stumbles or challenges, even if they are committing them against you, do not waste time on anger or feelings of condemnation, just pray for them with sincere love, and remember the things God has forgiven you for
Colossians 3:13
Bear with each other and forgive whatever grievances you may have against one another. Forgive as the Lord forgave you
However, if something needs to be worked out between you and someone else, be fearless, but filled with love, and seek to repair what can be mended, remembering that the enemy does everything they can to create discord among us
Ephesians 4:3
Make every effort to keep the unity of the Spirit through the bond of peace
But, also be prepared to take action against those who do not truly seek to live according to God's life giving truth–we must be able to separate condemning others from the act of inspiring godly conviction which leads to salvation
Matthew 18:15-17
If your brother sins against you, go and show him his fault, just between the two of you. If he listens to you, you have won your brother over. But if he will not listen, take one or two others along, so that 'every matter may be established by the testimony of two or three witnesses.'If he refuses to listen to them, tell it to the church; and if he refuses to listen even to the church, treat him as you would a pagan or a tax collector
2 Corinthians 7:10
Godly sorrow brings repentance that leads to salvation and leaves no regret, but worldly sorrow brings death

1 John 1:5-7
God is light; in him there is no darkness at all. If we claim to have fellowship with him yet walk in the darkness, we lie and do not live by the truth. But if we walk in the light, as he is in the light, we have fellowship with one another, and the blood of Jesus, his Son, purifies us from all sin
Facebook Comments
comments