Have you ever had a sudden, intense, overwhelming attraction to someone? An attraction so strong it made you feel dizzy, giddy, and pleasantly irrational?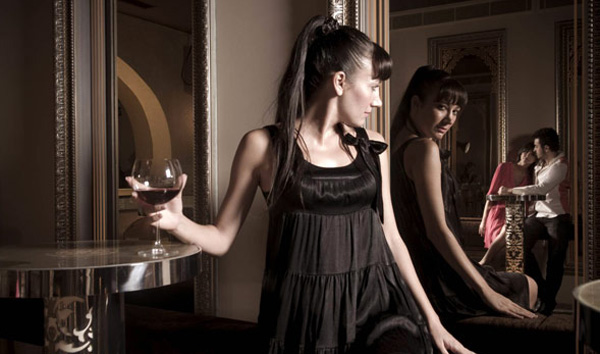 Have you ever had a sudden,  intense, overwhelming attraction to someone?
An attraction so strong it made you feel dizzy, giddy, and pleasantly irrational?
Despite the overwhelming intensity of attractions like these, and all the fantasy filled day dreaming they inspire, these heart pounding experiences are often passing interests, centered on emotions that usually do not run very deep
Anyone who has ever dated, had a crush, an affair, a fling, or even flirted, knows that these crazy, chemical inspirations inevitably fade away for one reason or another
So what creates these flashes of electric madness?
Maybe the person was extraordinarily attractive, maybe they reminded us of someone else, maybe they made us feel young again, maybe they made us feel appreciated, maybe they were the new person at the office, or in the less noble cases, maybe they were just there
Who knows
Whatever the reason, even though these feelings are so incredibly intense, if one has experienced this a few times, it is also not an incredible surprise when these feelings start to dwindle
As proof of the notion that "easy come, easy go", I have had overwhelming attractions abruptly end just because the person said or did something I thought was dumb or inappropriate, and in some cases the feelings faded for no reason at all. Even though I may have seen someone as the most attractive person in the world, a few missteps and they became grosser than China's foreign policies
After having chased after a number of "exciting" relationship partners, I have learned that attraction can happen instantly, but intimate love takes time to build
Over time I learned that if my heart, mind, and body are capable of being uncontrollably, and irreversibly fickle, it is safe to say that I probably didn't really love a number of the people I was attracted to
Most people would agree that intimate love is built on trust, a mutual understanding of one another, commitment, and a variety of other factors. People wouldn't categorize love as something that goes away quickly, or just disappears, because someone showed up 15 minutes late to a dinner party, took an important phone call while on a date, or all the other random things that can happen sometimes
Personally, I think that love relies on optimism and hope more than anything
Think about how wonderful it is to meet a new romantic interest. The start of a relationship is often seen as the most exciting, fun, carefree time that a couple will experience together. It is at this point that people present themselves in the best light possible, and often make great efforts to please each other
However, as time goes on, people have a tendency to change
The most common thing that causes relationships to deteriorate is when couples start taking each other for granted. Once this happens, a person's focus may shift to different things, and they do not put as much effort into the relationship as they used to. Shortly after, even the most passionate relationship can start to have its luster fade, and then the heart, mind, and body loses interest
But why?
It is simple, once someone loses their appreciation for something, the perception of its value and importance dwindles
If something, or someone, is no longer seen as important, it is not given a lot of attention. And as discussed, if the attachment to someone is not very deep, the relationship will not last long
I am very glad that God's love isn't as passing as the love of mankind, even at its best, and I have always seen that following God's example of love is the best way to sustain a relationship, friendship, even a business partnership
God's love for us is everlasting and will never change, because He is love itself
I am glad God doesn't have flings, and loves us with sincerity, patience, and keeps his eyes focused on us
Song of Solomn 4:6-7
Until the day breaks and the shadows flee, I will go to the mountain of myrrh and to the hill of incense.
All beautiful you are, my darling; there is no flaw in you
Facebook Comments
comments