So... I am probably the only person in the world who struggles with temptations in their life, am I right? Right? *crickets*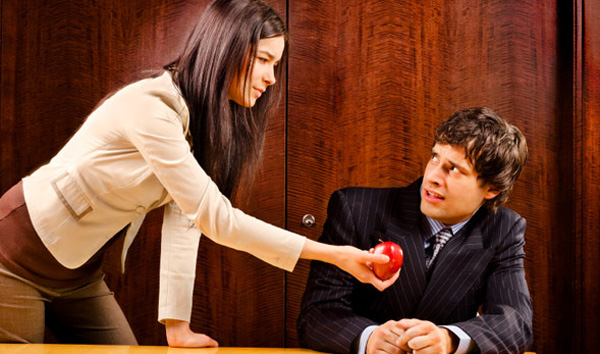 So…
I am probably the only person in the world who struggles with temptations in their life, am I right?
Right?
*crickets*
Okay, so let's be real, everyone has faced, or is facing, temptation in some form or another.
1 John 1:8
If we claim to be without sin, we deceive ourselves and the truth is not in us
In our lives, there are things that we struggle against, some things that we are fully given over to, and there are also things that we don't entertain at all.
For me, no matter what the temptation is, or how intense it is, I have to admit that a piece of me wanted to do whatever it was that I was tempted by.
Admitting that we are intrigued, curious or drawn to our temptations is an important step to overcoming them.
James 1:14
but each one is tempted when, by his own evil desire, he is dragged away and enticed
It is sometimes an awkward, although proud, moment when we can first admit that there is something that draws us toward our temptations.
In my experiences, it is important to always fill ourselves up with good things so that nothing bad can have a place in our hearts, minds or bodies.
What does this mean?
Have you ever sat down and eaten a meal until you were full? After that, have you ever tried to eat another meal?
As if, right?
You were probably so full the thought of more food was just not enticing at all. But, when our bodies are hungry, the smell of even sub-par food is enough to make a stomach rumble.
The same thing is true when you really enjoy your job, car, wardrobe, house, etc… as you don't always have your eyes open looking for another one.
Proverbs 27:7
He who is full loathes honey, but to the hungry even what is bitter tastes sweet
I find that when my heart and life is filled up with God's love and goodness, I don't find myself hungering for things that are negative. If I become spiritually full on God's love and righteousness, bad things just look gross–even if they looked good before.
To fully embrace God, ourselves, or anyone else, we need to love them fully. This is the only way to prevent spiritual, emotional, physical, and intellectual divides from appearing, and keeps our attention where it should be.
We can't half-love someone and expect that the relationship will be as fruitful as if we loved them with our whole heart can we?
Have you ever enjoyed food that someone only half-cooked? Sure it is food and it has nutritional value, but it isn't what it could be.
So to keep away from temptation, we must do everything we can to love and honor God in our hearts, not just our lives. If we honor God inside first, everything outside will fall into place.
When we love someone, we care about their feelings and make sure we don't do anything to damage the relationship.
If we love God, we won't have to be "obedient" and feel that our lives are restricted by rules–our lives will reflect God's own righteousness as it dwells within our hearts.
Luke 10:27
He answered: " 'Love the Lord your God with all your heart and with all your soul and with all your strength and with all your mind'"
Right now, I am struggling with letting go of negative relationships. To help, I am trying to fill my life with good, positive things that will fill my heart with peace. I am trying to do constructive things with my time that keep me from being drawn to things that I know are bad, but I know I like.
Please pray for me if you feel inspired.
Facebook Comments
comments