It is true that Jesus loves them, and died for them, but does Jesus love them as much as He loves the righteous...? Wait, what?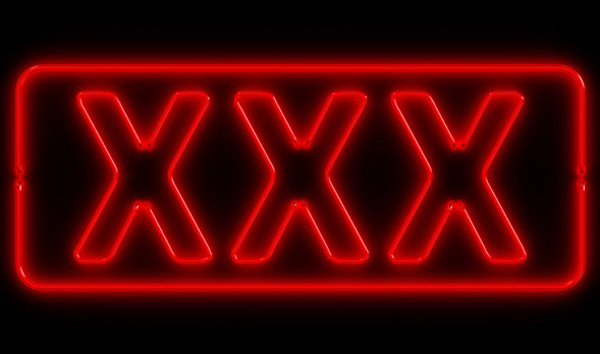 It is true that Jesus loves them, and died for them, but does Jesus love them as much as He loves the righteous…?
Wait, what?
Good Intentions Don't Guarantee Sound Theology
The xxxchurch.com, and other groups, reach out to porn actors in a way that makes them feel safe, with the intention of sharing God's message in a way that allows them to approach God's throne without fear of the typical condemnation and pious judgment that Christianity is often known for
This is completely amazing, as people who are outside of the church should never feel judged by those within
However, in the process of seeking to reach the lost, we must share and teach a message that reflects God's true character, and his word, with fidelity regardless of whether the audiences are believers or non-believers–this means not watering down the gospel to the point where people do not respect God enough to feel true urgency and conviction to change their lives
This doesn't mean we should go bananas on people with a "you are going to hell sinner!" message, but it also doesn't mean we should go to the opposite extreme and tell people things that feel good to say and hear in attempt to make Christianity easier to accept, but aren't readily supported by scripture
There must be a balance of accurate theology, mixed with the love that God has shown, and is ready to show, everyone who turns to him
Okay, so let's get on with the controversy, does Jesus love porn stars as much as he loves the righteous?
But *My* Jesus Loves Everyone Equally
Whoa there Shirley Temple, before you start tap dancing a reply, let me illustrate in the Bible where it says that God loves, regards, and treats people differently based on their conduct
Psalm 25:10
All the ways of the LORD are loving and faithful for those who keep the demands of his covenant
Psalm 103:11
For as high as the heavens are above the earth, so great is his love for those who fear him
Proverbs 11:20
The LORD detests men of perverse heart but he delights in those whose ways are blameless
Psalm 11:5
The LORD examines the righteous, but the wicked and those who love violence his soul hates
"Whoa, whoa", you say, "not so fast, that's not *my* Jesus!"
Okay okay, these verses are from the Old Testament and don't have anything to do with the Jesus of the New Testament. I mean come on, Jesus was all about holding baby lambs, hugging children, high-fives, and sunshine covered rainbow sparkles!
…right?
An Eternal God, With An Eternal Character
Jesus and God are the the same, so… that means unless God has multiple personalities, they share the same character
John 10:29-30
My Father, who has given them to me, is greater than all; no one can snatch them out of my Father's hand. I and the Father are one
Hebrews 13:8
Jesus Christ is the same yesterday and today and forever
So, if Jesus, being God, is the same throughout eternity, then He shares the same personality as God
Simple right?
By that reasoning then, Jesus shares the personality of the same God who has such utter disdain for those who love violence that "His soul hates" them, not to mention the fact that Jesus shares the character of the same God that regards Christians who befriend the world as his enemies, and considers these people as expressing "hatred towards God" by the way they deny him in their lives
James 4:4
You adulterous people, don't you know that friendship with the world is hatred toward God? Anyone who chooses to be a friend of the world becomes an enemy of God
At first, all of this may sound harsh, but remember that the God of the OT and NT are the exact same, so as much as people believe Jesus to love so deeply, the God of the OT loved in the same way–the logic goes both ways, it isn't like God didn't have a soft side before Jesus came
So yes, Jesus paid for our sins but it doesn't mean God suddenly became schizophrenic or developed multiple personalities and started acting in a way that contradicts the OT: he is the same yesterday, today, and forever
God Loves To Forgive
The one thing to keep in mind though, is that despite how the verses above show a different level of relationship and regard for people based on their conduct, just like Jesus, the God of the OT delights to show mercy, and does not condemn people who truly walk away from their sin out of reverence for him
Micah 7:18
Who is a God like you, who pardons sin and forgives the transgression of the remnant of his inheritance? You do not stay angry forever but delight to show mercy
James 4:6
But he gives us more grace. That is why Scripture says: "God opposes the proud but gives grace to the humble."
Facebook Comments
comments