Okay, so the other day a bunch of people got fired from the company we work with (NXTM), there were some surprises, but it was mostly the people one would expect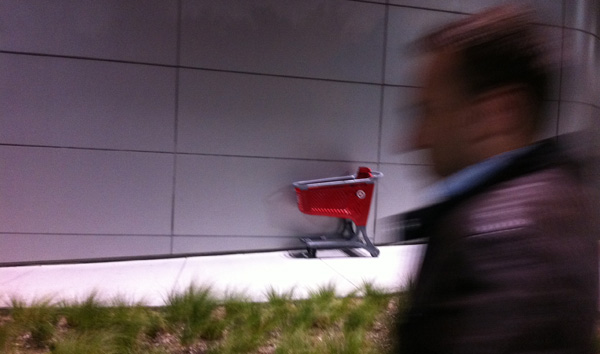 Okay, so the other day a bunch of people got fired from the company we work with (NXTM), there were some surprises, but it was mostly the people one would expect
Among those let go, was someone that I genuinely did not enjoy working with or being around at all, mainly because they were overpaid, did a terrible job, tried to get us pushed out of the company, and were completely lazy–all of these things made my life more difficult because I either cleaned up the messes they left and babysat their projects to make sure they didn't fail, or was forced to fight political battles because of their aggressive behavior
The worst part, was that this person went out of their way to make our company look bad and, even though I personally hired them, tried to create an alliance with people who wanted to get me fired or demoted for political reasons
A difficult person to have compassion for when they get fired to be sure
So what does this have to do with God "firing" anyone?
But We Are Supposed To Love Our Enemies!
Okay, to be fair, as much as this person made my life difficult despite numerous attempts to reconcile things both professionally and personally, I realized that it is sometimes okay to be happy when someone is out of your life, even if it happens in a way that is not beneficial for them
Yes, we aren't supposed to delight in people falling into hardship, but if God uses hardship to teach us lessons, we must remember that he uses it to humble others and protect those whom he loves as well
Proverbs 24:17-18
Do not gloat when your enemy falls; when he stumbles, do not let your heart rejoice, or the LORD will see and disapprove and turn his wrath away from him
Vindicated, Finally
Riding high on the notion that this person was let go, as it will bring my life back to a place where there isn't yet another person trying to kick me, or my company, out of NXTM, I realized that God must be looking forward to "firing" those who come before his throne accusing us of sin and wrong doing
Revelation 12:10
For the accuser of our brothers, who accuses them before our God day and night, has been hurled down
Much like I really didn't like to put up with difficult people at work, God must be driven crazy by those who not only say bad things about us, but literally come before his throne to do so
Yuck!
Imagine if someone who called themselves a friend continually talked smack about your best friend, and tried to get you kicked out of your house, take your job, and also steal all that you have ever worked for in life, you would not be happy
This is exactly what happened to God when the fallen angels were cast out of heaven due to their outright rebellion, as they then turned to hurt God in the only way they could, by damaging our relationship with God by enticing us to sin
James 1:13-15
When tempted, no one should say, "God is tempting me." For God cannot be tempted by evil, nor does he tempt anyone; but each one is tempted when, by his own evil desire, he is dragged away and enticed. Then, after desire has conceived, it gives birth to sin; and sin, when it is full-grown, gives birth to death
We Are The Weakest Link
Yep, you read that right
As amazing and powerful as God is, we can do a lot to cause problems and willingly undermine God's will when we turn to sin
Ouch
But, thankfully, God doesn't fire us for being repeatedly incompetent, or, in some cases, outright lazy or rebellious
So when we sin, or turn away from God by our own choice, we become among those that literally express hatred towards God, whether we understand or know it, or even want to acknowledge it
James 4:4
You adulterous people, don't you know that friendship with the world is hatred toward God? Anyone who chooses to be a friend of the world becomes an enemy of God
Yikes
I mean seriously, imagine becoming an "enemy of God", and being associated with those who openly antagonize God before his throne; like you would openly taunt and make fun of your boss right?
Some grounds for a pink slip right there!
There Is No Spoon Severance Package
So, don't get downsized when the heavens are shaken because you just can't tear yourself away from whatever it is that you find more important than living an intimate, passionate life for God
I mean yes, Hulu is important, but come on, I am pretty sure you won't care in a few years about those reruns anyways, much less after you are living in eternity
Facebook Comments
comments